This amusement park was built in 1972. It began as a single castle built by Mr. Paul Des Roches. Mr. Des Roches built the castle intending to sell his handmade crafts and woodworking. He produced birdhouses, candlesticks, and other wooden products on his lathe. The business was so successful that he was selling his products as fast as he was producing them.

His gift shop offered nearly 10,000 items such as souvenir spoons.

The castle was designed with thirty towers, a water spewing dragon, and a moat guarded by creatures of the underworld. In the castle's basement, a showroom was added to house early Canadian and American furniture. It was later turned into the Museum of Medieval Arms, Armour and Heraldry. Here, visitors could learn about medieval weaponry and see life-sized suits of armor. For $2.00 you could visit the Medieval Armament where you'd learn about heraldry and armour throughout the Middle Ages. Visitors could try on chain-mail suits. Over the years, Des Roches accumulated a large collection of medieval arms and heraldry.

In 1982, another museum was added as the Museum of Horror, Dracula's Dungeons. Entry was down a spiral staircase complete with cobwebs. It cost $1.00 at the time. In the museum, you'd find early era prisons with well-known horror characters inside the cells.

The original seven-acre property was later expanded to 45 acres. Paul worked with his daughter to design new additions. This included the addition of an Enchanted Kingdom Park. Entry was $3.00 and would allow guests to walk along an educational nature trail lined with fantasy cottages based on fairytales. Some of the houses included Snow White's wishing well, Hansel and Gretel's candy house, Mother Goose and Family, Teddy Bear's Tea Party, Giant Fountain, Little Red Riding Hood & Grandma's house, and Three Little Pig's House. A Grist Mill and Merlin the Magician's Tower was added, and an 80-foot suspension bridge across a pond with a giant fountain.

In 2005, the site was awarded the Provincial Tourism Award from RDEE, a francophone economic development organization (the castle operated as a bilingual attraction). The Castle was operating seven days a week and seeing thousands of visitors each year.

The family eventually decided to pursue their own interests in 2008, and put the property up for sale. By now Des Roches was 74 years old and has health issues. The property remained for sale until 2010, and I believe it remained on the market until 2016.

In 2016, the business was sold to businessman Deo Moreno who added new attractions. Moreno immediately applied for a permit to allow for a campground with 10 camping spots in the rear of the park.

The grand re-opening was held on August 6, 2016. The new attractions included an escape-room adventure called "Escape the Dungeon" in which participants must work together to solve puzzles. There were three escape rooms to choose from: Dracula's Dungeon, Secret of Delicious, and Sleuths.

There were also life-size role-playing games and a wedding room to host thematic weddings from medieval times.

Archery target shooting and human foosball were also introduced. Reviews for this attraction indicate that since the new ownership took over, care of the grounds were beginning to suffer. Problems included inaccessible attractions and garbage that was not being picked up.

In 2019, the owners applied for a change in use permit. When the COVID pandemic occurred, the business closed and has never reopened. Today it's listed as 'Permanently Closed' on Google.

The visionary behind the castle, Paul des Roches, passed away in December of 2022.

If you visit this location, I hope that you treat it with the respect and courtesy that it deserves.
Research by TWP

Assorted Postcards (fair use):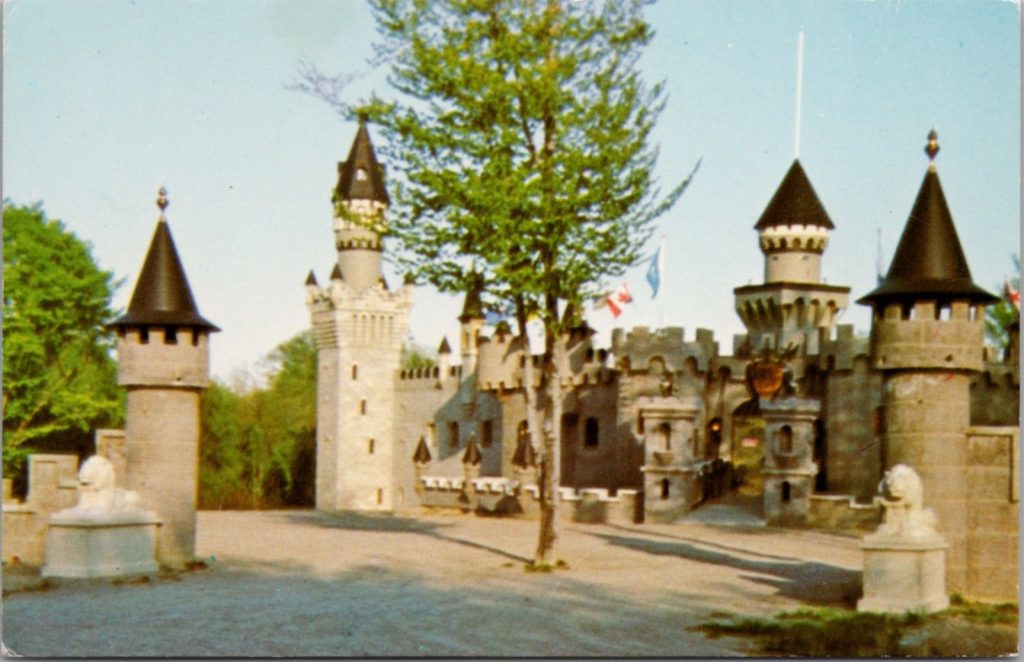 Camera Photos of The Castle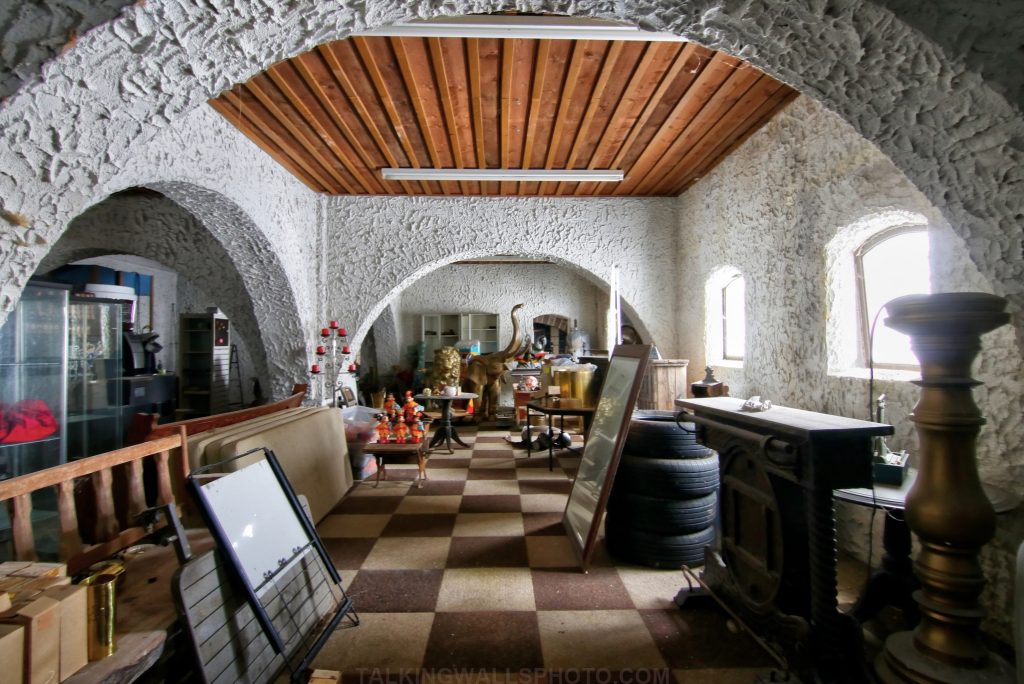 Mobile Phone Photos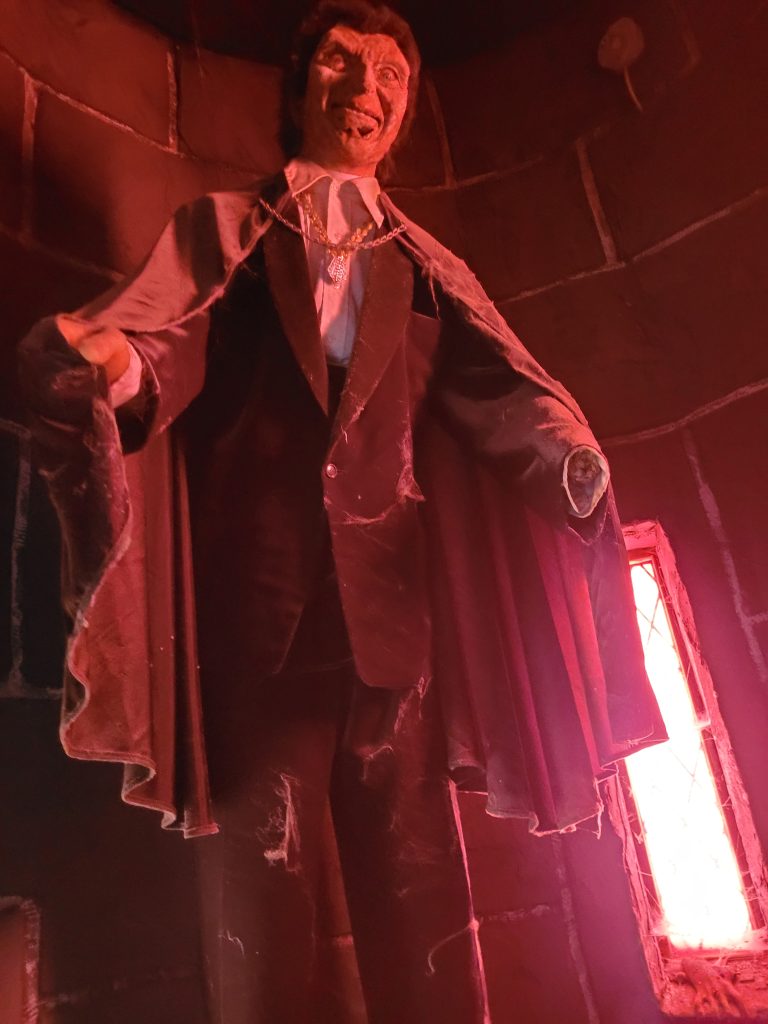 Enchanted Kingdom Park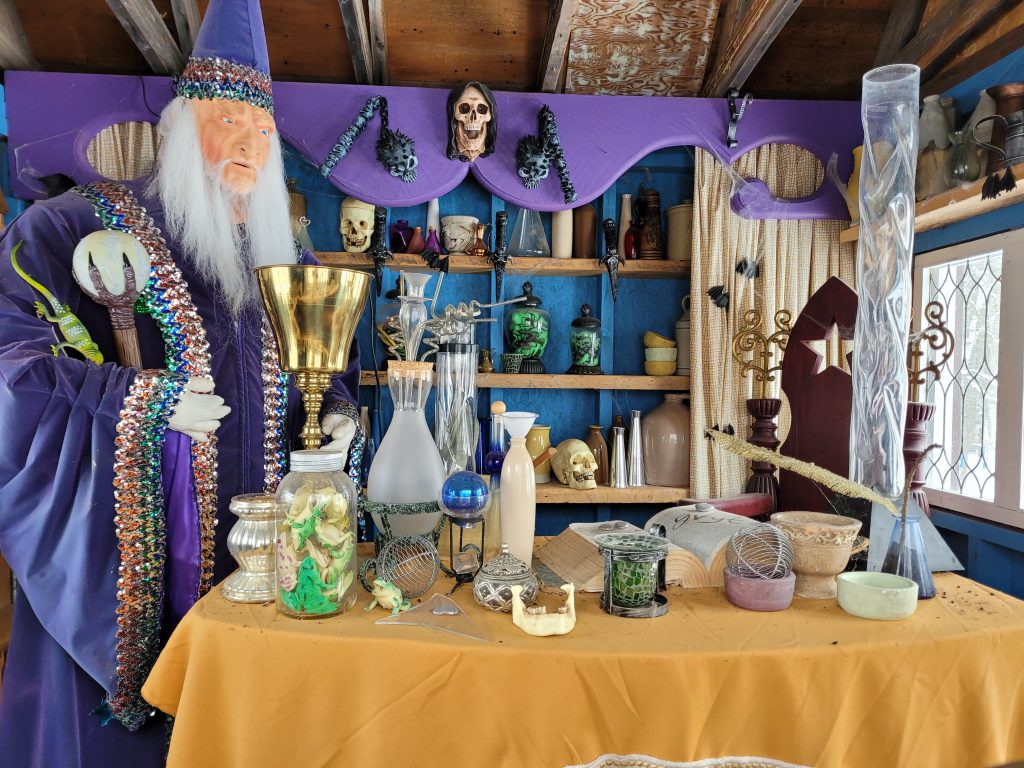 Video