I first visited this house back in 2015. The location was shared with me by the niece, whose Aunt owns the house. You can read the history of the house here. Some of the highlights:

– The house (as I'm told) was built by Native slaves
– Ownership of the house was stolen after death of the owner, through a forged will
– During the 1970's, an elderly man used to store auto parts in a shack on the property. When he didn't leave at the end of the day, the family discovered he'd died in the shack.
The house hasn't changed much in the eight years since my initial visit. The front door has been boarded as have a couple of others and there's now signage for 24-hour video monitoring. Someone has broken the glass in the front and side doors (now boarded over) in an attempt to gain entry.
The roof has developed holes and the ceiling has fallen down in parts of the house.
These photos have it all: lens flare, distortion, light blowout, white balance issues, noise and crookedness. They're absolutely terrible… and don't do this location justice.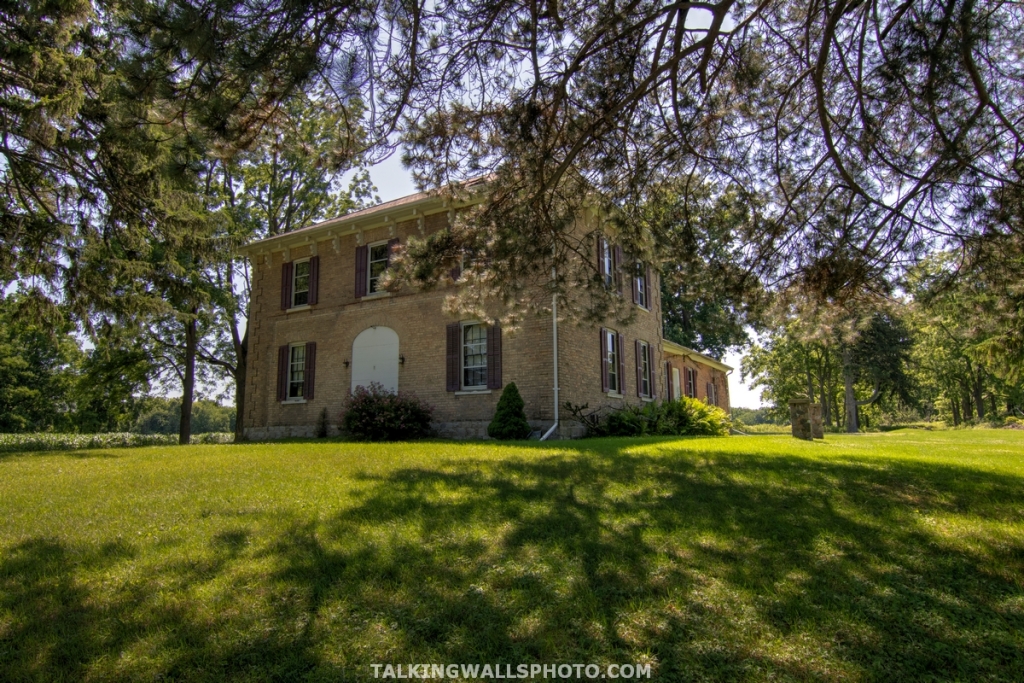 Video