This luxurious mansion is located in Southern Ontario where wealthy properties are plenty. This particular mansion has stained hardwood floors, a tiled kitchen, large living room with fireplace and four bedrooms with four bathrooms.
There are two fireplaces on the main floor and one in the basement.
The basement is quite large and has it's own kitchen. There is a black mold problem in the basement though, which may be indicative of why the house is vacant.
The house also features a three car garage.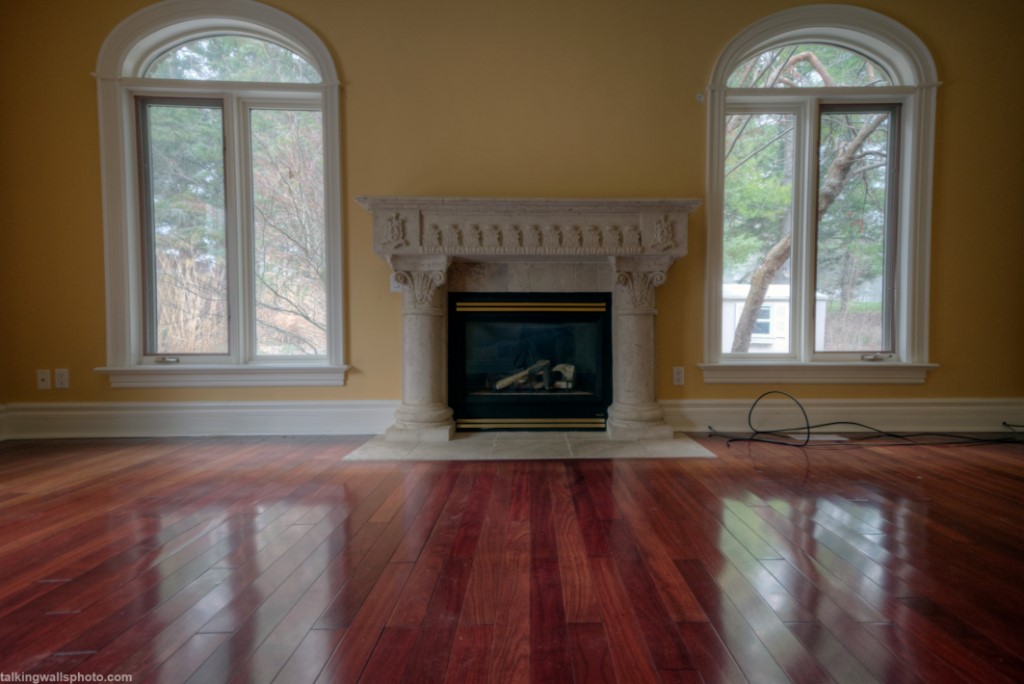 Video