The Buddhist Retreat was discovered in 2012 and it located down a nondescript driveway in Vaughan, Ontario. As you walk down the overgrown driveway, life size Buddha statues began appearing in the forest indicating what's soon to be found.
The first building that we encountered appeared to have been used by a squatter. An extension cord had been run outside from another building allowing for an electric heater to be plugged in. Candles were laid out to provide for lighting. There was a mattress on the floor to sleep upon. 

The main building was a shrine of Buddha statues, laid out on a table and several new-in-bags statues stored underneath. There was a kitchen, bathroom and a back office. The stove and microwave oven displayed the time, revealing that there was still electricity. A sole business card found inside indicated that this was going to be a Buddhist retreat getaway.
In July of 2012, new windows and siding were added to the building and a large tree removed. The renovations were short lived however as by the summer of the following year the outdoor statues were removed and no further renovations took place.
By 2019 the driveway had been blocked off with cement barriers, the driveway filled with downed trees. All of the Buddha statues except for two have been destroyed. The windows have been smashed and there's now graffiti on the walls.
2012 Explore Photos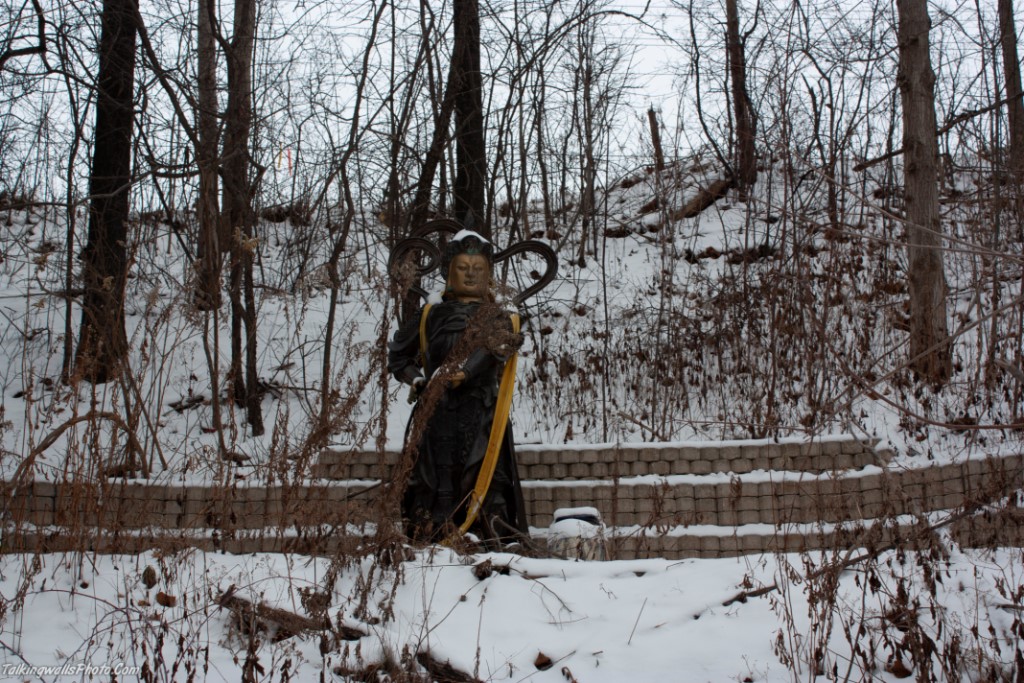 November 2019 Update Photos
The extent of the vandalism is extensive.