This house was owned by John Patrick Sheridan. Mr. Sheridan graduated from the University of Toronto with a degree in geophysical engineering. He became a prospector and mine developer in Northern Ontario & Quebec during the 1950s. In 1956 he formed his own consulting firm named Sheridan Geophysics. He would go on to develop several copper, nickel and gold mines.

John met his future wife Marjorie on a blind date in Toronto. The couple married in 1958 in the mining town of Kirkland Lake where Marjorie worked at the Teck Hughes Mine.

Some of Mr. Sheridan's stakes were failures, while others paid off handsomely. Such was the case with a stake of land he had near Timmins, Ontario. The area became the great Texas Gulf base metals discovery which was announced in April of 1964. This discovery would eventually become Kidd Creek Mines.

Mr. Sheridan developed the Lac des Iles mine (Quebec) during the 1980s which became a large producer of palladium and platinum. In 1994, companies that Mr. Sheridan controlled, sold their shares in the Northern Ontario mine to North American Palladium for close to $26.5 million. This sale earned Mr. Sheridan almost $7 million per year in royalties.

Respected Businessman

A fellow businessman stopped by the office one day and tried to persuade Mr. Sheridan to purchase a copper/zinc mine in Monroe Township. With a handshake, the deal was made. When the mine turned out to be a failure, the former owner decided he'd like to buy the property back. Mr. Sheridan agreed in exchange for a bottle of Scotch. When the bottle of Johnny Walker Blue Label was presented to Mr. Sheridan the property transfer was completed.

In another business dealing, this time in a bar in Timmins during the late 80's, a deal was negotiated with a hangshake for a former gold mine. Mr. Sheridan's word was solid, for the money had been deposited into the seller's account before the paperwork was even drawn up.
Today

Mr. Sheridan passed away on January 10th, 2015 at the age of 81 years old.

Their house was put up for sale in the fall of 2020 with the condition that Marjorie be allowed to remain as a tenant for one year, or to close the deal a year later with the buyer taking full occupancy. The house sold in October of 2020. As for Mrs. Sheridan she would pass away just two months later.

The house is a well preserved time capsule in archecture. It features vibrant colours, zany wallpaper flower patterns and other bright artwork, a 60's Flair oven and that groovy art on the basement walls. Just some of the features that make this house a throwback to the dazzling 60's. In the backyard are two pools.

As of March 2022, the house is vacant and plywood has gone up over the windows. This is usually a precursor to demolition which seems the likely outcome given the aged interior of this house.
Photos from March of 2022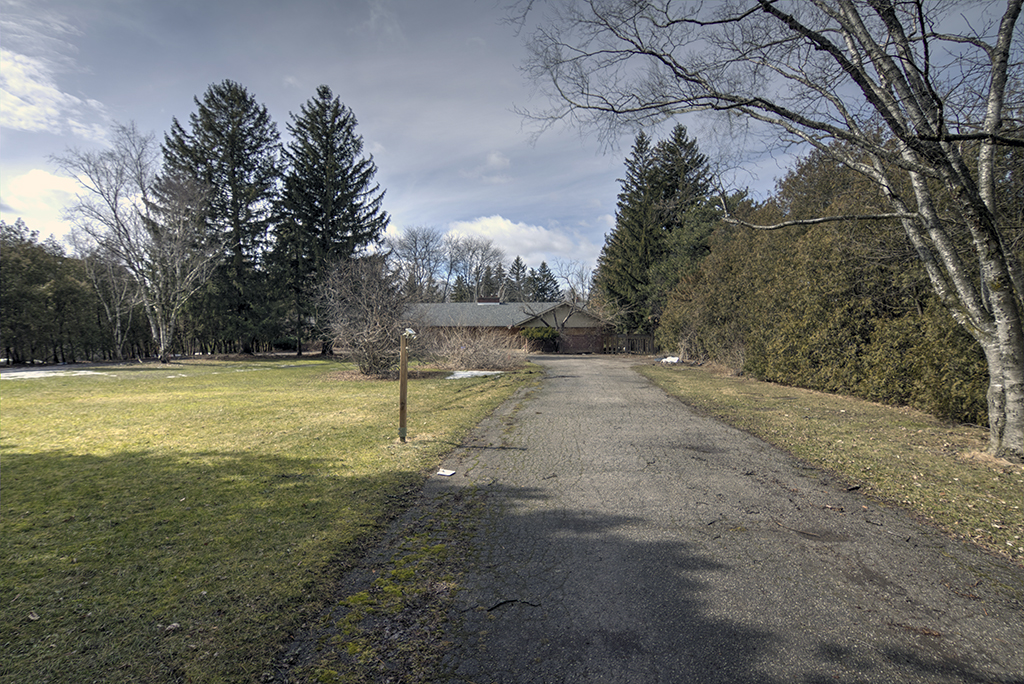 Video

I purchased a microphone for my camera in order that you wouldn't hear the lens focusing during video. As you'll hear, it didn't work. I'm going to purchase a GoPro and be done with this garbage. It sounds like the Borg are narrating the video.