This location was sent to me by a follower who wanted to see closer photos of it. I drove to it not realizing my camera was set to take 700 pixel photos.
The story of this house goes back a few years. A man named Richard who is employed as a teacher, owned a home on the same lot where this one now stands. In 2014, neighbours noticed the house in flames and called 911. According to the Ontario Fire Marshall, the fire "looked suspicious".

The OFM investigator couldn't find the cause of the fire and the investigation was turned over to the local police. At the time, Richard was working on the home to build a three car garage and was still under construction at the time of the fire.

The home was purchased for $715,000 and burned not long after. The new home (pictured) was built in 2020. It's pretty much only a finished exterior as the interior is bare. It appears that construction is an ongoing process. Several members of the community indicate that construction has been halted for some time, possibly due to financial issues. Others say that construction is ongoing with several cars being seen on the property some days.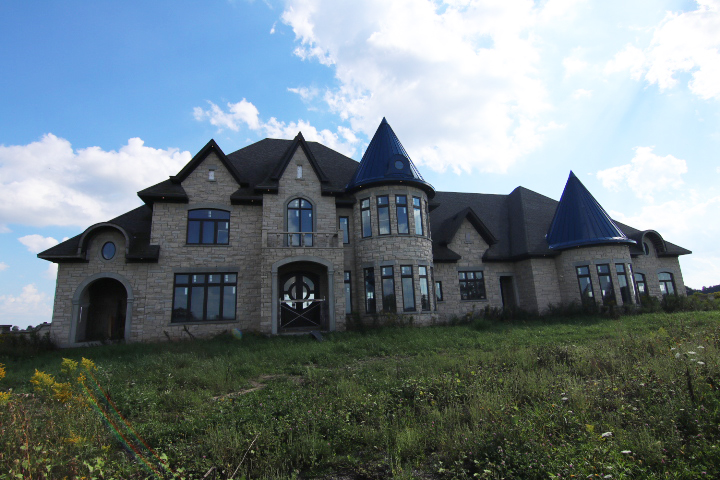 Note: This house is not abandoned in the sense that it's been completely forgotten about, and is owned by someone. Please don't approach.