The Guyitt House is said to be Canada's most photographed house. The house is located along the Talbot Trail (now known as Highway 3) in Palmyra, Ontario. Talbot Trail was named after Colonel Thomas Talbot, who during the 1820s, constructed the corduroy road to allow settlers and military personnel access to the land.
The Guyitt house was built in 1842 with additions added to it in 1920 and the 1940's. It was purchased in 1908 by Roy Guyitt and Ethel Humphrey. Marriage records for the couple indicate that they were married on February 23, 1910 in Kent, Ontario. Roy came from a large family, he had twelve siblings.
The property is currently owned by Peter Anderson who lives down the road and who is the grandson of the Guyitts. Peter used to visit the house on weekends where his grandparents would give him a haircut and a bath (1).
The Guyitt home used to have a brick exterior however over the years the bricks began to fall off and were eventually removed for safety. The original design included a front porch and two exterior barns (burned down). If you venture close enough, you'll notice that the window frames have hearts, circles and diamonds cut into them.
Anderson is not able to financially maintain the property but does keep the grass cut, and enjoys that other people are able to appreciate the property. Visitors should not enter the building, which has now begun to collapse on the right portion.
Roy passed away in 1965.
August 2014 Photos (not the greatest quality)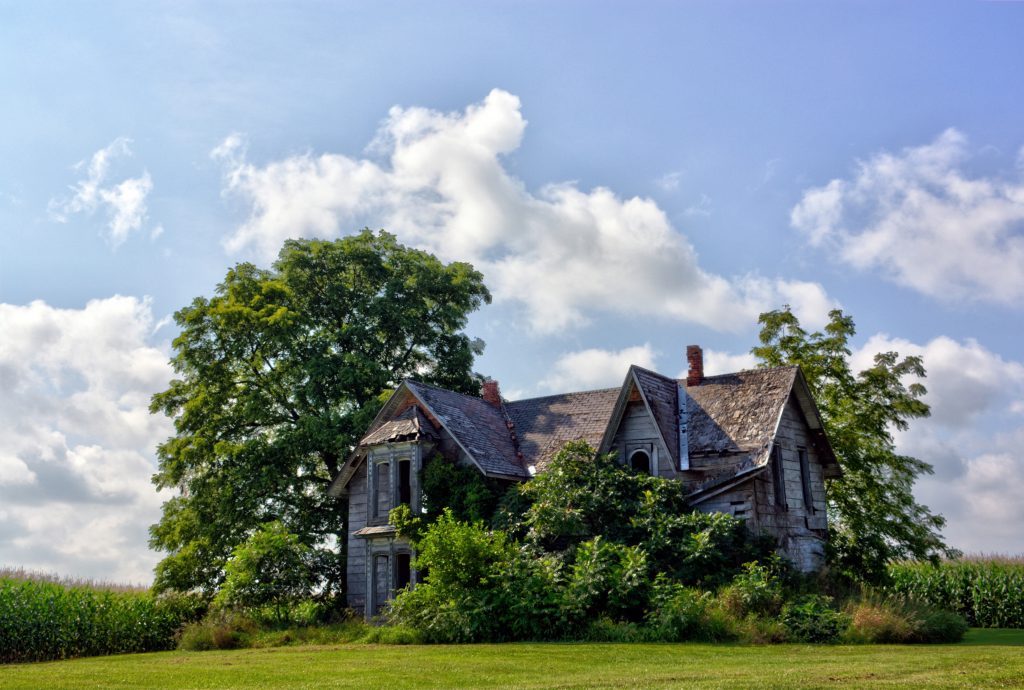 When was the Guyitt House built?
The Guyitt House was constructed in 1842.
Where is the Guyitt House located?
The Guyitt House is located along Highway 3 in Palmyra, Ontario. The exact GPS co-ordinates are 42.45639, -81.7375.
Can I enter the Guyitt House?
While visitors are welcomed, people are not permitted to cross the No Trespassing sign. The house is unstable and dangerous.
August 2022 Photo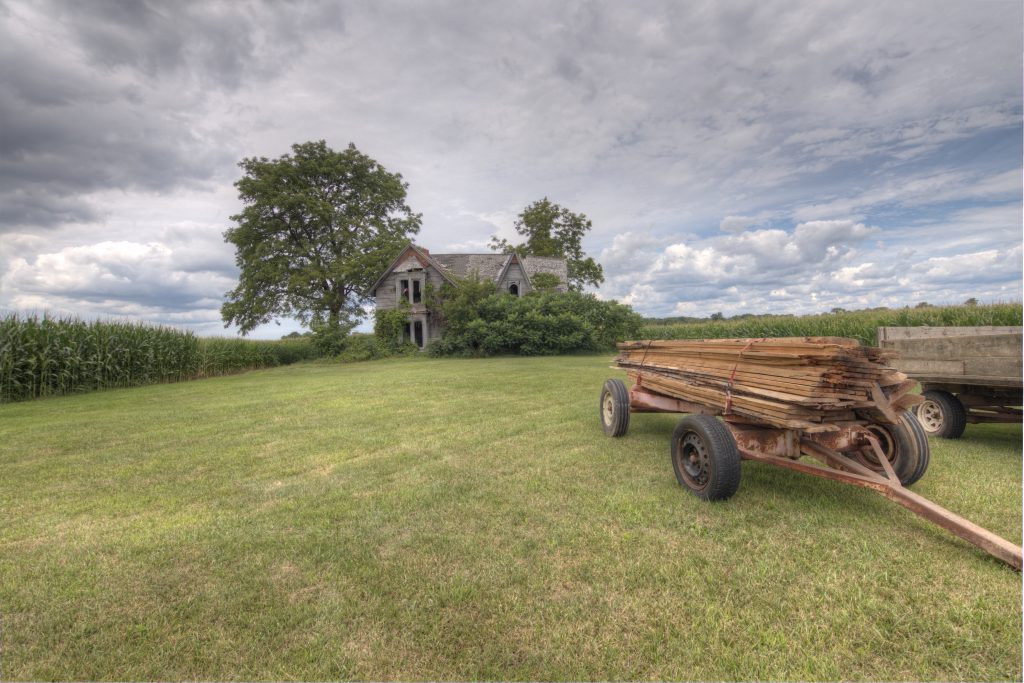 Source:
1) https://www.cbc.ca/news/canada/windsor/most-photographed-home-southwestern-ontario-chatham-kent-1.4750368