Circus clowns have existed in culture since the 18th century. Despite their lengthy history, people today find them to be scary. Perhaps this can be attributed to movies like Stephen King's "IT".
This house had a beautiful backyard at one point in time. There was plenty of outdoor space, an in ground pool, and pool house. The house had a deck that overlooked into the backyard. There's nothing spectacular about the house itself. The basement suffered a fire which I presume led to the occupant's leaving. The roof has a large hole in it.
Several boxes of belongings, mainly hand soap are left behind. Everything is strewn across the floor, making it difficult to navigate the upstairs.
The occupants were of German descent judging by the record albums and postcards left behind.
In one of the bedrooms, a safe has been pried open with a pickaxe. Whether the safe belongs with the house, or it was stolen, remain unknown.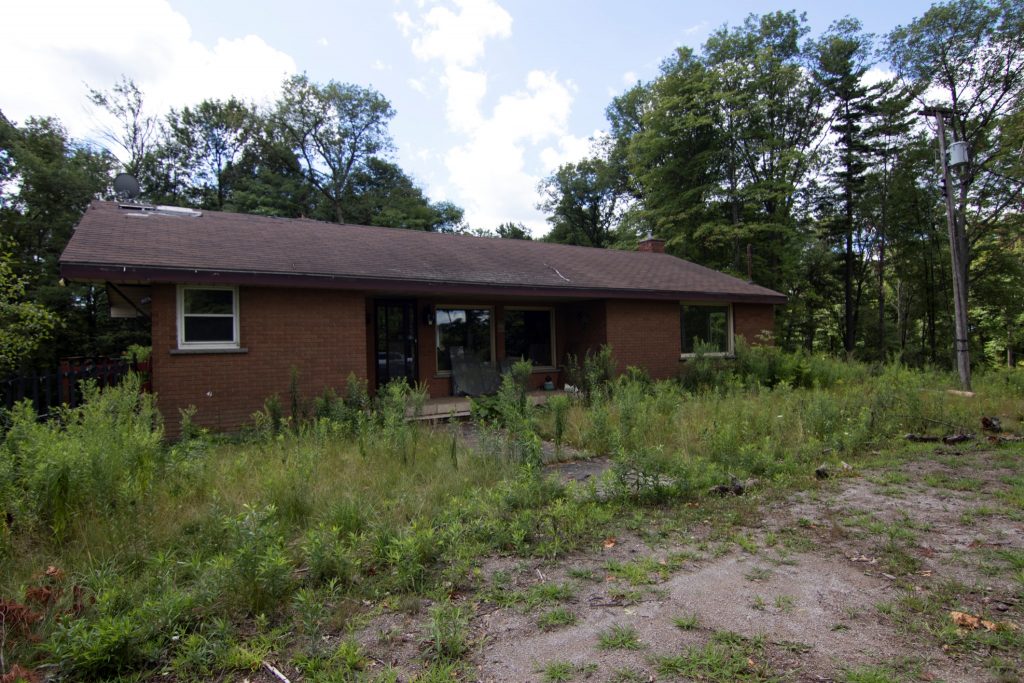 Video