This was the home of Paul and his wife Edith. Paul grew up in Windsor, Ontario. He began drawing with a pencil at the age of 4. By the age of 17, Paul was playing the trumpet. When he began listening to Ray Charles, Paul converted to soul, jazz and blues music.

In the 1960s he played in Ronnie Hawkins' band.

Paul's father was a painter and provided Paul with lessons in drawing. Paul was inspired to begin painting and sketching the African-American musicians he was fond of listening to. By 1993 he became more serious about his paintings and by 1998, he had painted approximately 200 paintings. Some of the commissioned works Paul has created are shown in homes in the USA, U.K. and Europe. He also sells his work on E-Bay, evidence of which was discovered when I explored the house (see video).

In the late 1990's he played saxophone for local jazz festivals and was in a gospel band.

The Exploration

The house has had some of its windows removed, most of the contents are gone except for what was unwanted (old computer accessories and sketch books). Paul left behind his electronic keyboard, mixing board and guitar amplifier. There are two large outbuildings which are also empty. The front lawn has been torn up and the trees uprooted. This house doesn't have long before the bulldozer will come in and tear it down.
I do not own the rights to Paul's work, they remain his copyright. A huge thank you to Jason E. for sharing this place with me.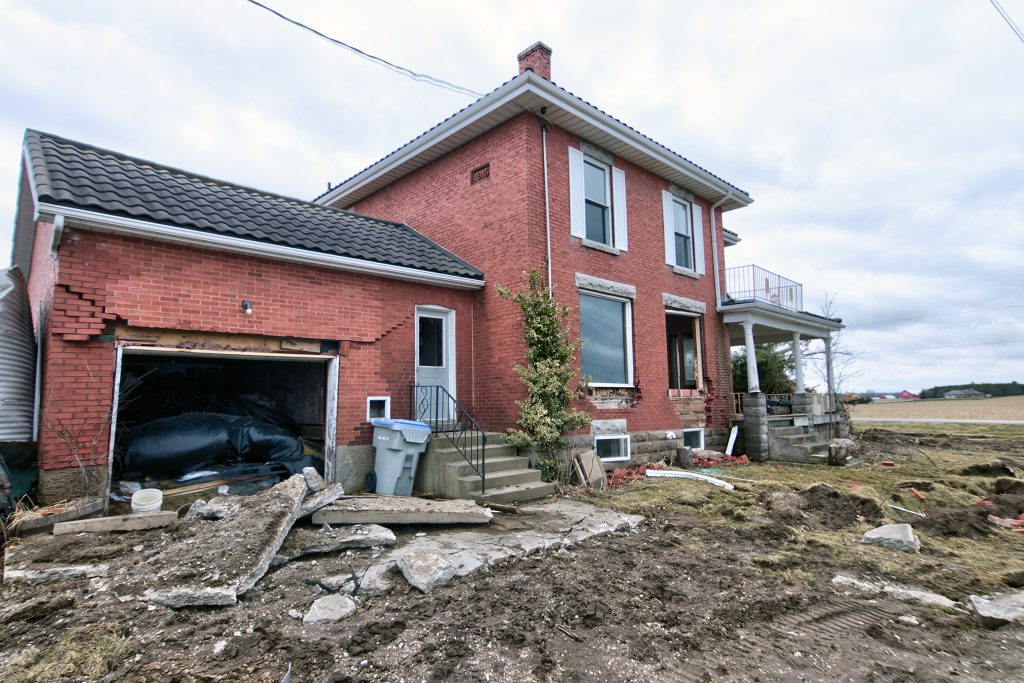 Mobile Photo Photos