I could find very little information on this church except that it was built in 1924 in Gothic revival style. The church closed around 2008 and has sat idle ever since. This church replaced an earlier church built in the 1900's in the same city.

The church was used for community events including Alcoholic's Anonymous meetings.

I began my exploration in the basement where I found the gymnasium. I could picture community youth playing basketball in this gym. There was a makeshift bed set up with an electric heater plugged in next to it. At first glance, I thought that someone might have been laying underneath the covers. Next to the gym was the kitchen where the women of the parish might serve up their tea and snacks for fundraising. On the table I observed a syringe, tinfoil which had been used for injecting heroin, and what appeared to be blood on the floor.

There were some back rooms which had little of interest, and a male and female bathroom. I should add that the bathrooms absolutely stunk, and I wouldn't be surprised if they'd been used for defecating in by whomever was staying here. Fortunately I was alone on this visit.

I found another room with a piano and a certificate presented to the church by the City of Hamilton, congratulating them on their 50th anniversary.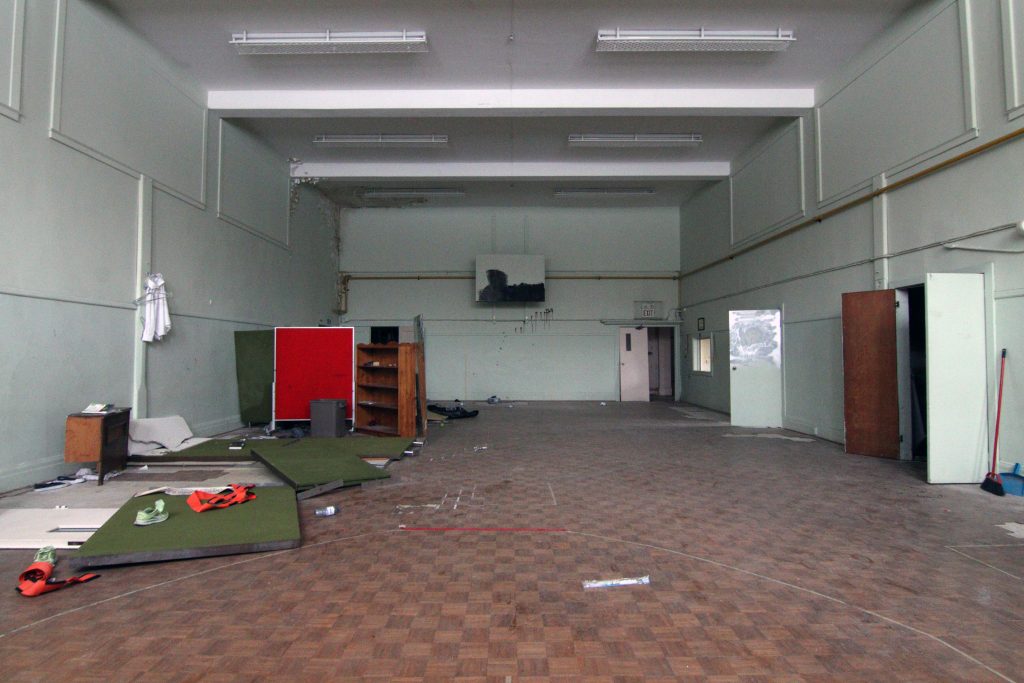 After exploring the basement, I made my way upstairs to where the church was. The pews and stain glass windows have been well preserved for the last 14 years. The altar has been removed.