Helen Johnston was the wife of William Watson Ogilvie. Ogilvie was a successful businessman who had made a fortune in the grain trade with his business, Ogilvie Flour Mills.
In April 1892, William purchased the 180 acre Sommerville farm. The farm included a half-mile of St.Lawrence shoreline. Today the area is known as Lasalle.
William hired well-known Montreal architect A.C. Hutchinson, to plan and build an English-American Queen Anne style mansion on the land facing the rapids, and to distinguish it by using wood instead of stone materials for its structure. Stables and Barns were added to shelter his racing horses and his cherished Ayershire cows. The country estate was completed in 1893 and became the family's summer residence. The house was adorned with beautiful paintings and works of art.
Their summer retreat became a popular place for Montreal's dignitaries and celebrities to attend. The family's primary residence was the Rosemount House, located in Montreal.
William Ogilvie died on Jan 12th, 1900, leaving all of his land and possessions to his family. Upon his death, the Ogilvie mansion fell into disuse for a period of time. In 1910, it was sold by the Ogilvie family to the Ross Realty Company.

Around 1935, the Ogilvie Mansion became the LaSalle Golf Club. In 1944, the estate and the 18 hole golf course were sold to Lasalle's famous Alepin family. The family rented the land and the house to the Lasalle Golf Club.

Several renovations were made to the mansion including a large Lasalle Golf Club emblem on the floor in the front lobby. The golf club ceased operations in 1970. A caretaker (Jean-Paul Laramée) was assigned to watch over the property, a position he held until July of 1980.

The city of Lasalle expropriated the land and proposed demolishing the property to create a new road and park. The property was designated as a National Heritage site, thus saving it from demolition.
Sadly the mansion burned down due to an act of arson.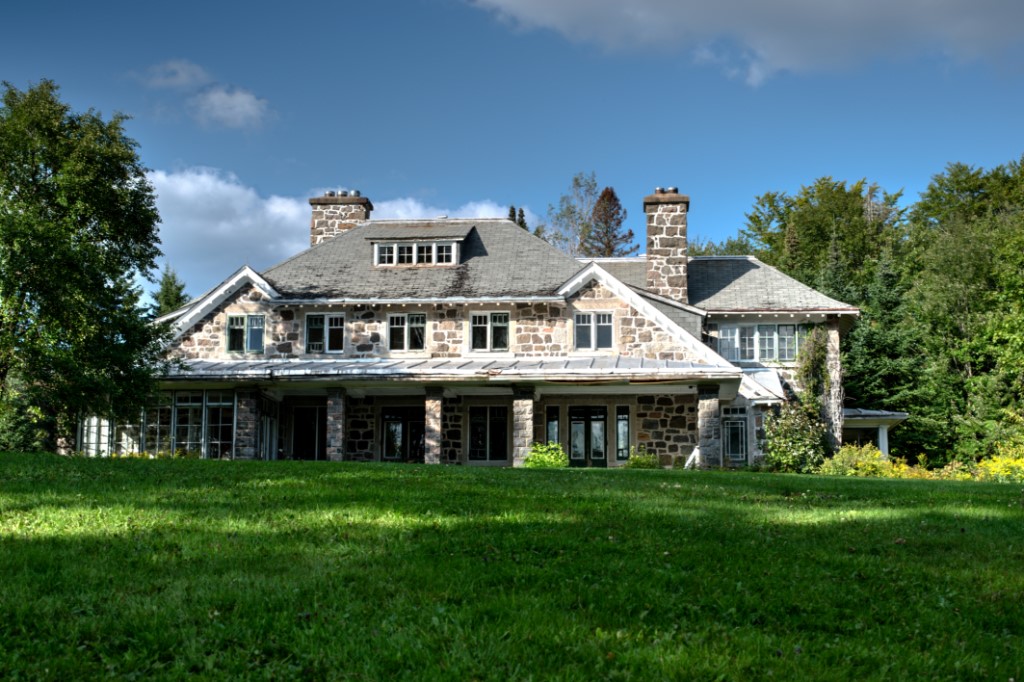 Video