This property has not one, not two but three kitchens in it. It's possible that this was a home designed for multiple tenants or family. Some of the features are two spiral staircases, skylights and four garages (two at each end of the house).

The basement is flooded and not accessible. Several areas of the main floor ceiling have collapsed, suggesting long term water leakage.

The property value is $2.1 million and the house was built in 1986. For now, the property remains empty and awaiting possible demolition.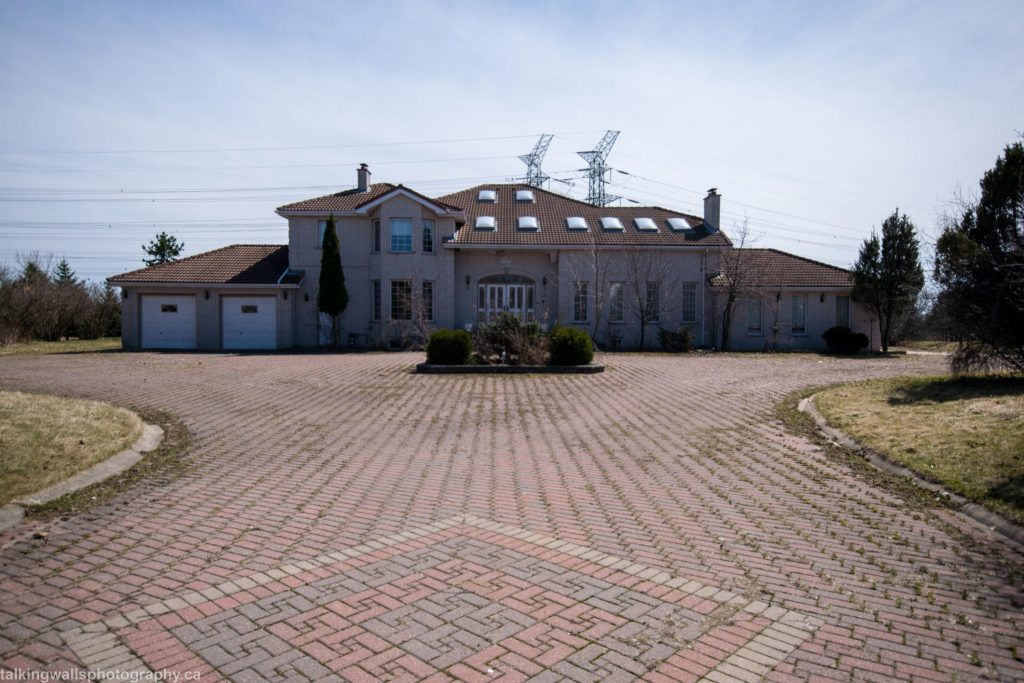 Video