The Piano Teacher Time Capsule is an abandoned house in Ontario once lived in by two musicians from Estonia. The house has remained undisturbed for many years and only recently could it be explored.
This was the home of Klaudia Voiko and Tatjana Jakobson (Talvi Jaldre) . Voika was born May 31, 1909 in Valga, Estonia. Jaldre was born August 18, 1905 in Tartu, Estonia.
Talvi Jaldre

Talvi graduated from Tallinn Conservatoire in 1932 as a sound artist. The following year she found work as a vocal and music teacher at a school in Tallinn. Talvi was an accomplished piano player who performed concerts often with another teacher who taught at the same school. Her name was Leida Aalundi.
The duo played two pianos simultaneously while performing music by Mozart, Arenski, and Debussy in the Estonia Theatre. These concerts took place between 1939 and 1941. During World War II, Talvi lost her home, pianos and valuable books and notes. She moved in 1944 to Germany where she found work at the Estonian Gymnasium and Estonian National School of Music.
Germany turned out not to be a suitable place for Talvi to make a living, and in the fall of 1948 she moved to Canada where she found work as a maid.
In 1951 Talvi opened her own piano studio in Toronto and became a member of the Ontario Registered Music Teachers Association (ORMTA). She was regarded as one of the best music educators in Toronto among Estonians.
The age range of her students was between 7 to 15 years of age. In 1952 her first student's concert evening was held in June at the Old Andres Church.
She would encourage her students to compete in competitions where they could receive prizes and scholarships.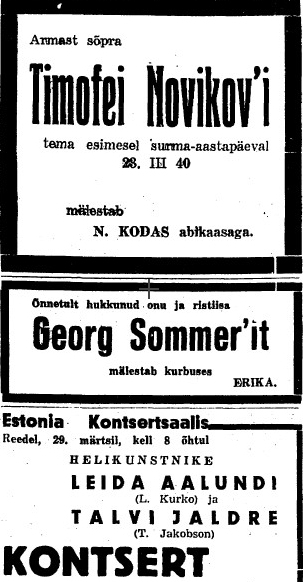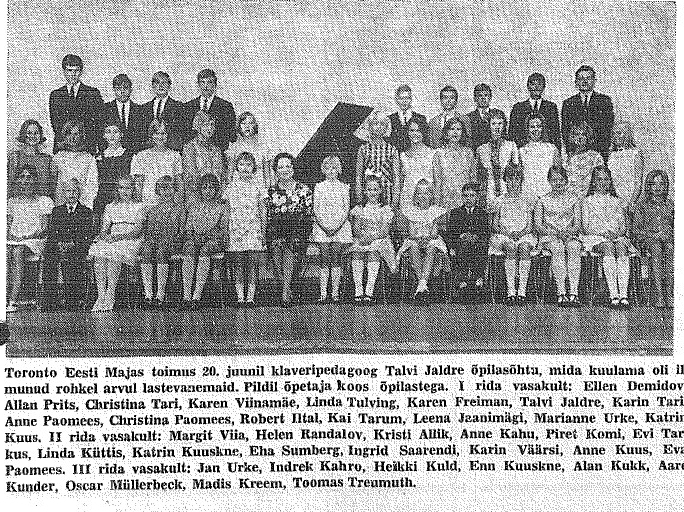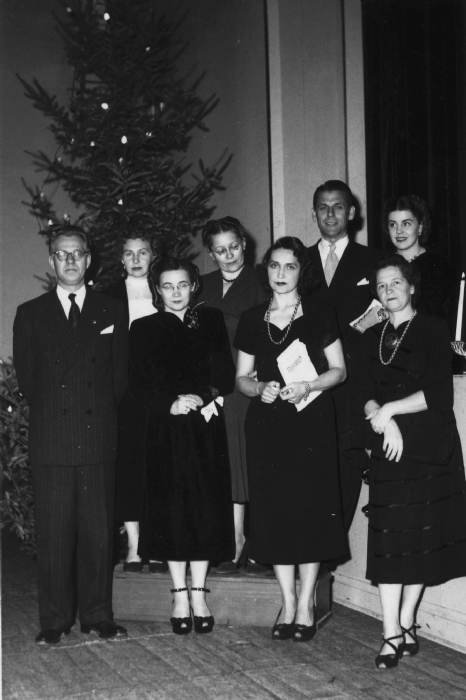 Not long after Talvi arrived in Canada, she was involved in a car accident in which she was trapped under a speeding car. This left her hospitalized for some time.

By 1990, she was 85 years old and began to slow down in her teaching. She missed some of her student's concerts due to her declining health.
Klaudia Voiko


Klaudia was a graduate of the University of Tartu in Estonia. Even though Klaudia lived in Canada he retained ownership of over 50% of the Estonian Music Academy in Tartu, Estonia located on Rootli Street.
After the war many Estonians began arriving in Canada. In January of 1949, a priest named Pastor Puhm at St. Peter's Church in Toronto decided to start a Sunday School for Estonian children. There Voiko taught fourteen youths history lessons.
At some point in time Talvi and Voiko's lives led them to live together although I'm not certain if they were in a relationship.
They lived at 366 Cleveland Street in Toronto until sometime in the 2000's when they moved a little further north. There are several mentions of the couple in Estonian newspapers published in Canada.

Talvi passed away on May 24, 2002 at the age of 96. Klaudia passed away on August 17, 2005 also at the age of 96. Having lived long lives and without any apparent children, the house has sat forgotten about for almost 14 years.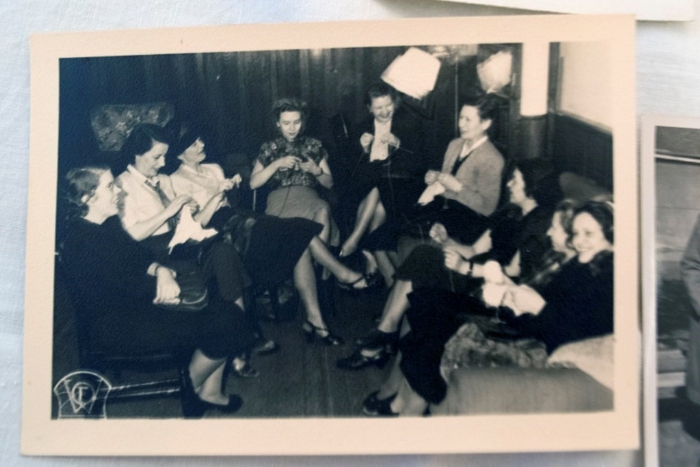 As word spread that there was a way inside, the house began to make its way to social media. Time capsule houses such as this are a rare gem and there's normally care taken to ensure that they remain this way by keeping identifying information offline.
I was dismayed to find that those who'd been here were posting exterior photos of the house making it readily identifiable and some were mentioning the city it was located in.
It seemed that this particular time capsule wasn't going to be given the same respect that others had been.
In a rear bedroom is a piano with a portrait sketch on top of it, I don't know who the woman is in the sketch. Another bedroom is filled with boxes and furniture placed in storage. Perhaps there's more to be found by spending time in this room.
The living room contains many books, a television placed very near the sitting chair (I'm assuming that by this time the occupant's vision was poor).
As you make your way from room to room you can begin to get sense of who these people were. A Salvation Army button indicates perhaps one of them volunteered for the agency.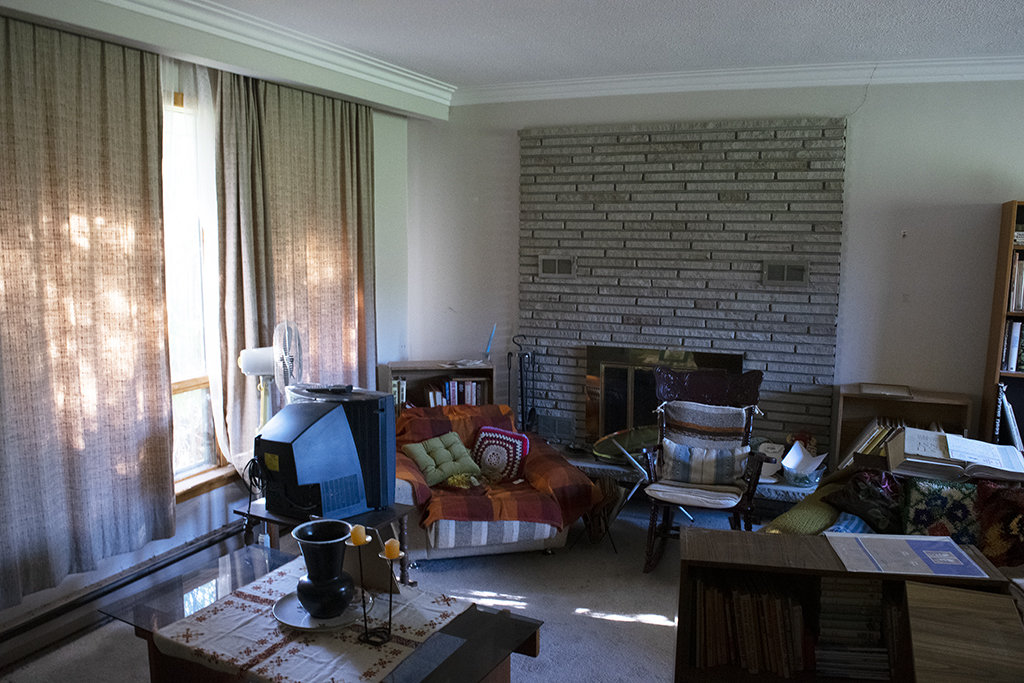 It's only when you enter the basement that you fully appreciate how much this couple loved their music, and art.  
I noticed several photos of youths in photographs throughout the house. Who were these youths and where are they now?

So many questions.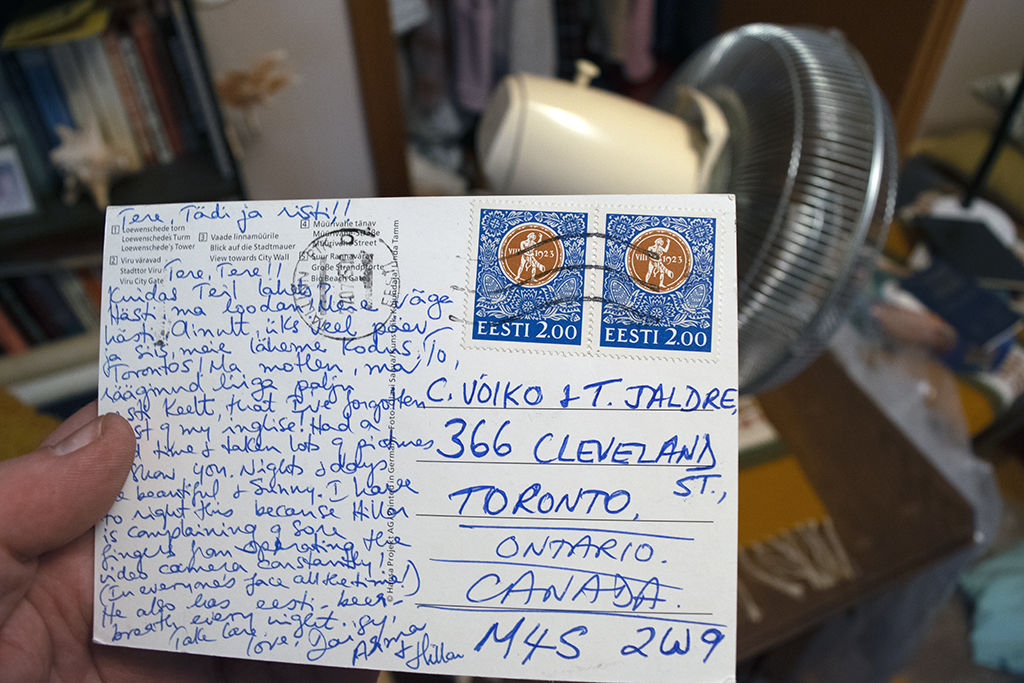 As you venture further into the recreation room you'll notice shelves filled with vinyl records. There's an antique record player with a Radio Shack tuner & record player on top. Many of the record albums are old classical records from Bach, Beethoven, etc. You can almost picture the couple sitting on the couch as they played these memories on a summer's night. There are sheets with piano music on them. 
An article published by Eesti Express (Estonian news) about this house can be found here. English translation is here..