This house was simply wonderful to explore. The first thing you notice when you approach the house, is the smell. It stinks of rotting garbage outside. Inside the house, the air is easier to breathe. There's an accumulation of black mold however, starting to grow in the rear kitchen area.

The kitchen is filled with canned food and utensils. The bedrooms are completely made up. In the master bedroom you'll find hundreds of photos, many of them of flowers that used to be in the garden.

An old Singer sewing machine was discovered in one of the upper rooms. It disappeared not long after our visit.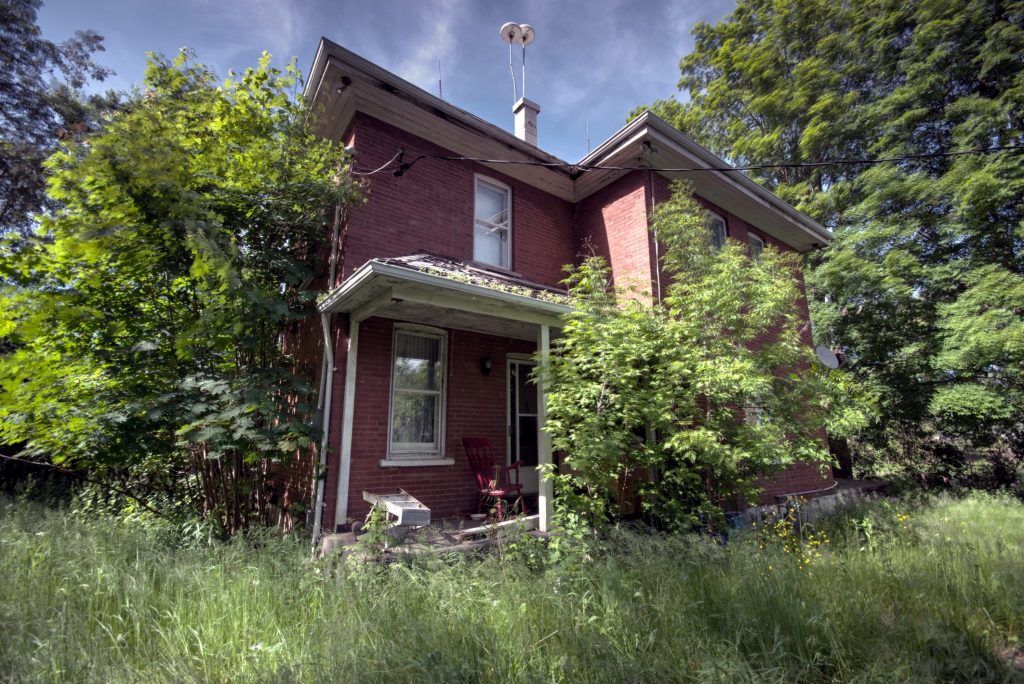 Kids have been here though, as evident by the smashed out glass in the dining room hutch. A window is boarded up making the dining area dark.

The photo albums in the bedroom reveal that there was a beautiful and extensive flower garden on the property at one time. Down in the basement there's a recreation room and a back room filled with books.

The man who lived here was named Neils E. Danielson who passed away on April 30, 2014. He had no immediately family but I believe he had a step-daughter.

As of summer 2020, the yard has been cleared of trees and the house is believed to now be active.