This mansion is referred to as the Star Wars Collectible Mansion with good reason. There are thousands of dollars in Star Wars merchandise to be found inside.
This home was built in 2000 for a Chinese man. He was married with a wife and had three children. The man worked as an architect for the City of Toronto. Below you can see many magazines, stereo equipment, large television and an X-Box console. Everything is left as it was.
Mail has piled up several feet from the inside of the mail slot in the front door. Mold and decay have begun to destroy the area above and to the left of the main doors.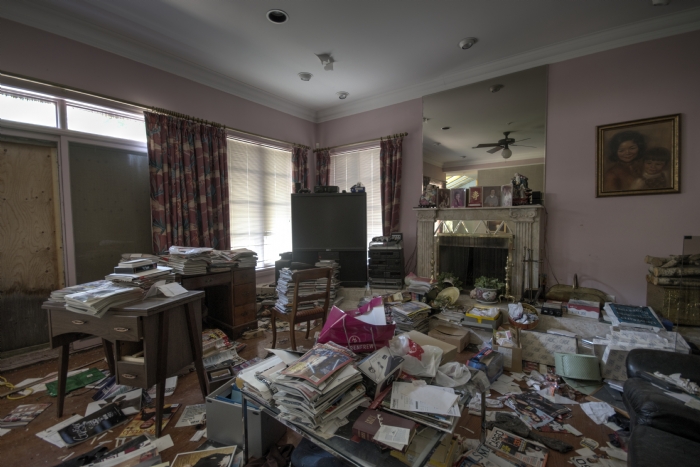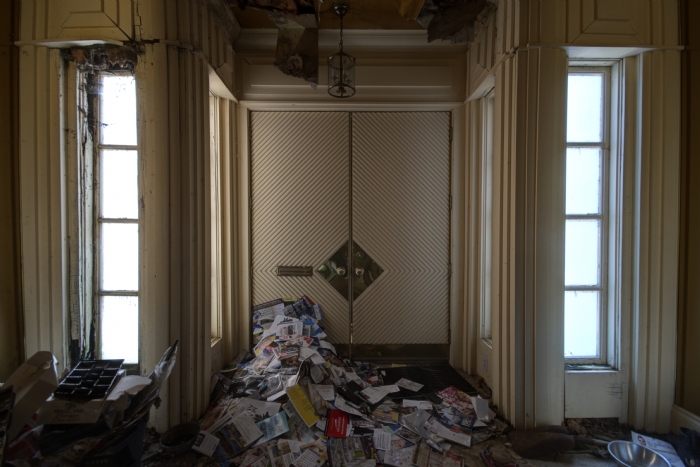 It's in the Toronto area but you can understand why I won't divulge the address.
It's believed that the parents passed away and the son is still living.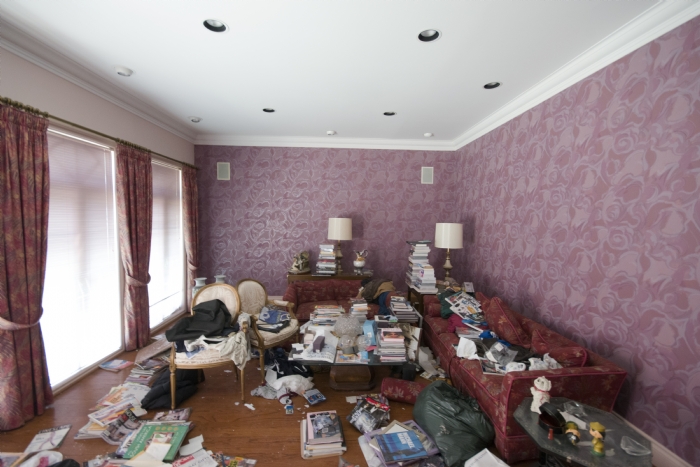 In another front room several more books and magazines have accumulated here. The electricity is still functional. I was able to turn on a ceiling fan and lights in several of the rooms.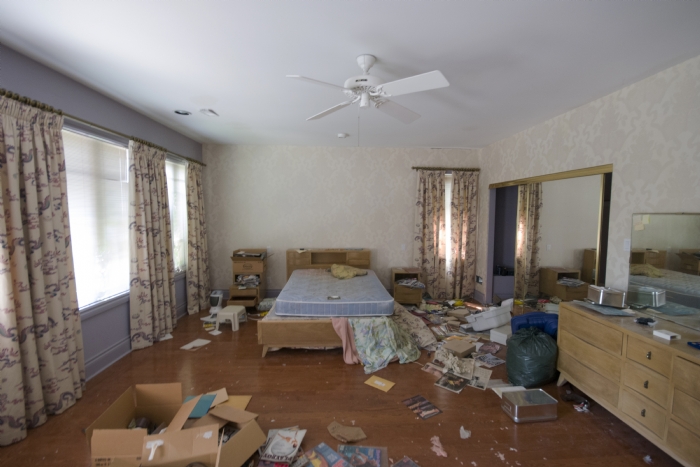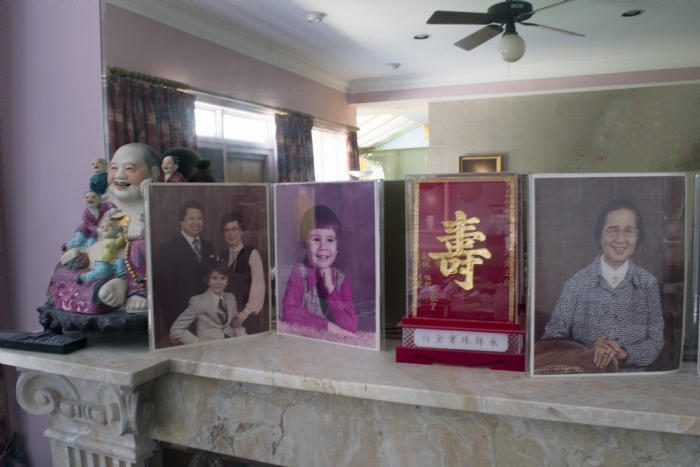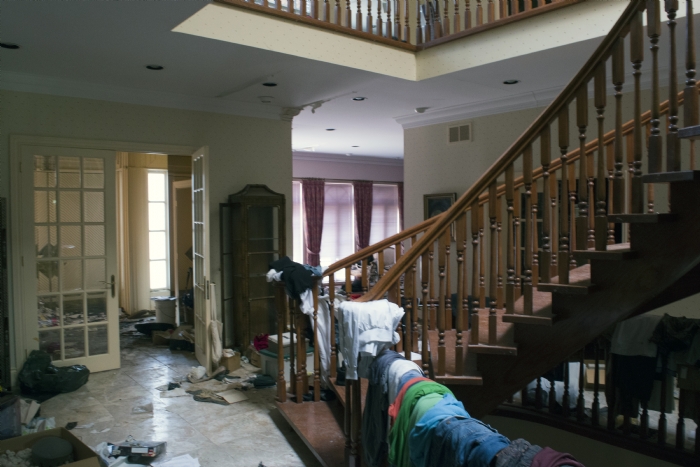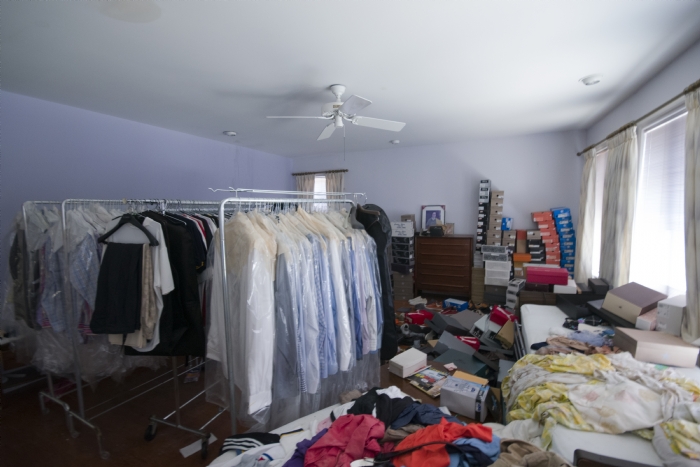 Upstairs are several boxes of shoes new in the box and clothes on racks. The Star Wars Mansion appears to have been the base of an online business. This was reaffirmed with online auction print outs in the office.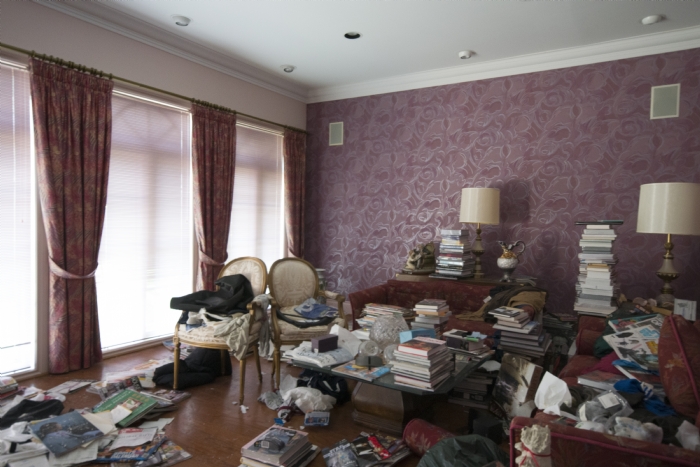 In total there are six bathrooms and five bedrooms. There's even an elevator for the three floors of the home.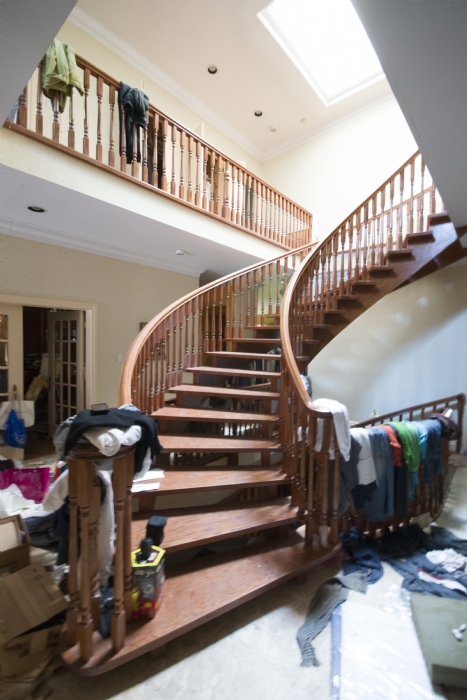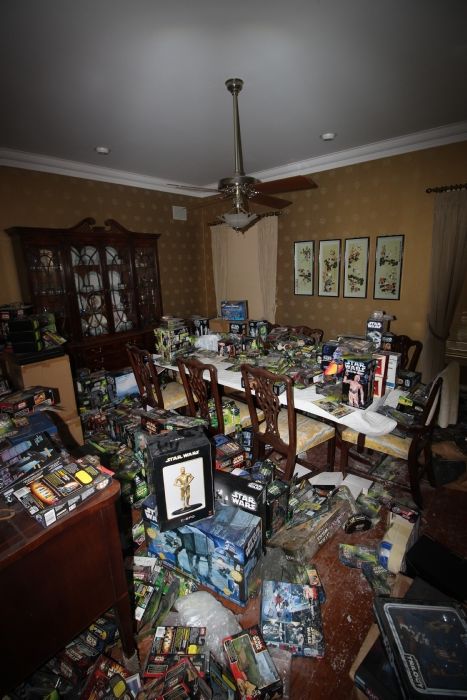 In the dining room are boxes and boxes of new-in-the-box Star Wars merchandise. There are Millennium Falcons, C-3POs, R2D2's, Boba Fette figures and so much more. It's difficult to take a step without stepping on unopened merchandise.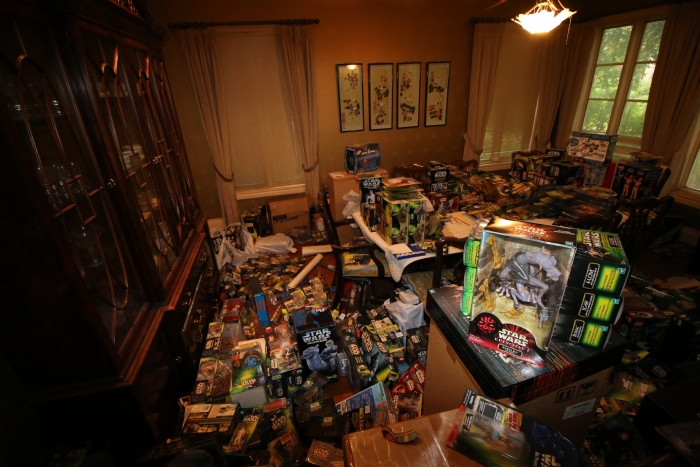 In the basement there's an entire room the size of a garage filled with even more unopened merchandise that includes Stormtrooper ray guns. If I had to give an estimate on the total value of the memorabilia I'd say there's at least $10,000 to $50,000.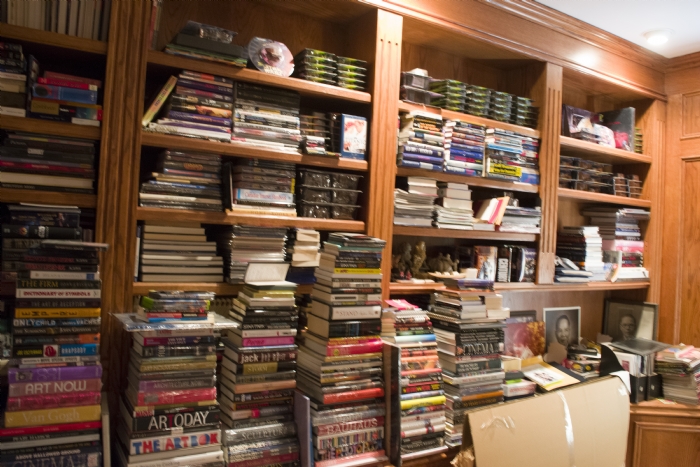 In the office den are dozens of books, Star Trek and Star Wars boxed items and assorted movie DVD's. There's a professional television camera, a camcorder and film cameras.

After a few trustworthy explorers visited here, the owners secured the property. A private security company has been seen on the property. There is also an alarm.

Time to close the books on this one.