This property sits along prime land in Aurora, Ontario. It was earmarked for 28 new condos around 2018 when a developer sought to make rezoning changes to allow construction of two buildings.
The property developer is already advertising the new homes which have set to be constructed. What will happen with the property seems to be unclear. The property is listed on the MLS system as being for rent at $1 per month.
The design of the main floor is bizarre. Off of the living room is a set of double doors leading to the bedroom where there's full view of a hot tub. Should the doors be open, your guests could see you in the tub. The bedroom bathroom has no walls or door.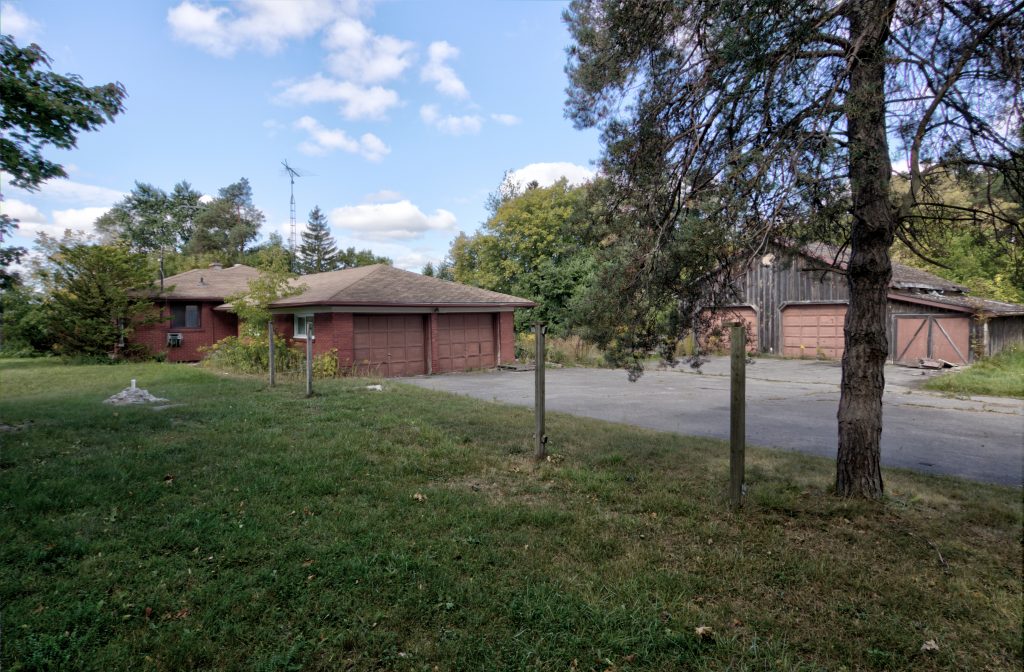 Video