This house was built in 1979 and is situated on 39,000 square feet of land. It was listed for sale at $5,500,000. There's an outdoor tennis court, five bedrooms, seven bathrooms. The house has an almost commercial appearance to it, and lacks the warmth of a residence. It was last in use as a private Christian school by the name of Heritage International School. They are listed as offering grades 7 through 12 with a strong academic curriculum as well as Arts programs in Visual Arts, Drama (Musical Theatre), Music (Band, Orchestra), Physical Education, and extra-curricular program. The students are primarily Korean.

The MLS listing indicates there's an indoor pool but on my visit, it was covered over with plywood. Several of the bedrooms have panic buttons, leading me to think this was some sort of residential setting for youth. Out back is a children's tree house.

In 2018, a developer applied for a permit to build nine, three storey townhouses with rooftop terraces on the land. Since that time, the property has remained untouched.

An online blog post from 2020 shows a much different house, one that appears ready for occupancy. My exploration photos are from 2019. It appears that the house has once again been relisted for sale, this time for $5,800,000.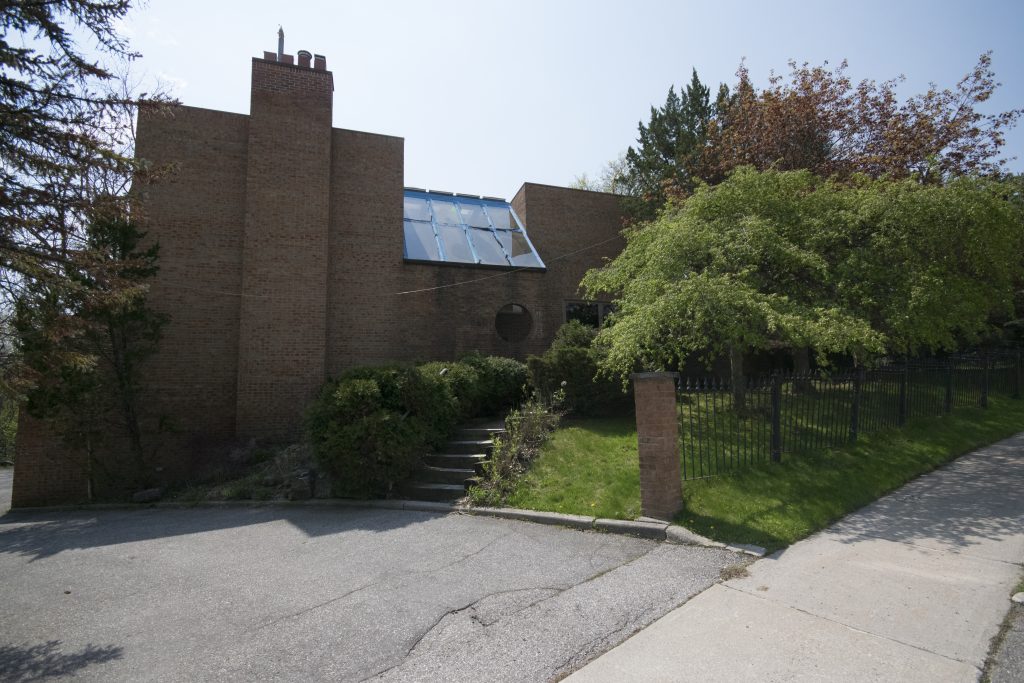 Video