This was St. Mary's Anglican Church located in cottage country, Ontario. There's some discrepancy in the year the church was built. One set of records indicates August 1914 and another indicates 1878. The church was apparently consecrated on October 14, 1917 by Archbishop Thorneloe. The front stain glass window depicts Jesus as the shepherd, and St. Peter and St. John.
The church was since been deconsecrated and is locked up. A sign warns people that they are under video surveillance. Apparently entry can be made by asking for permission.
A small cemetery in the rear of the church contains a few graves primarily from the late 1800's and early 1900's
A meeting was held with town council in January of 2018 to discuss the potential closure of the church and cemetery property. This was likely a seasonal church used during the tourist season.
Please treat this location with respect.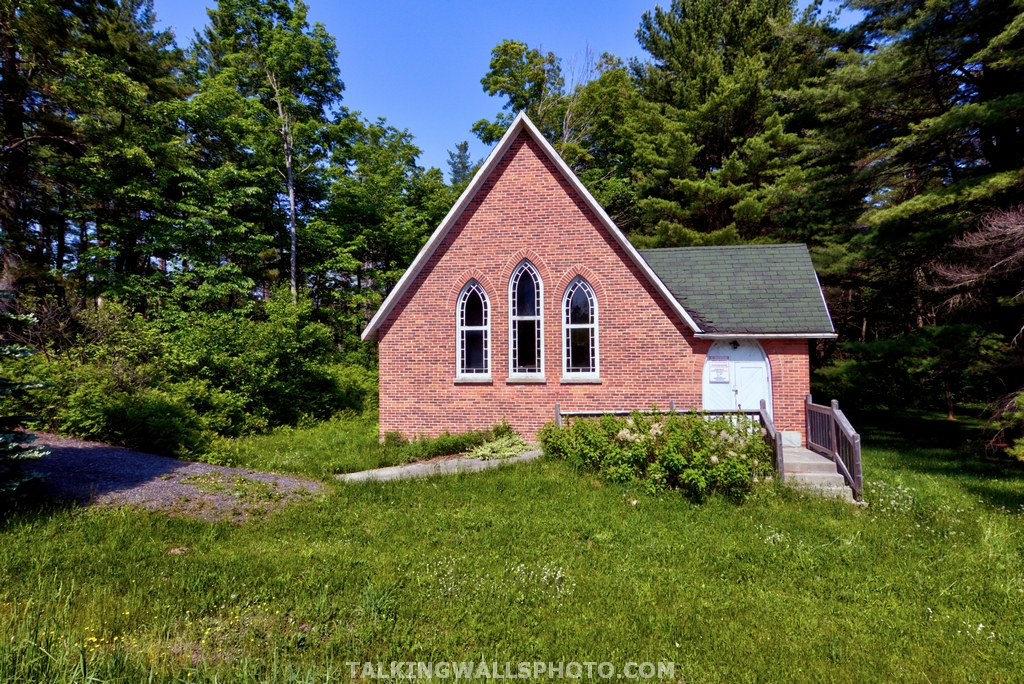 Short Video