This house is another of the dozens of Toronto area properties that developers plan to demolish and construct new housing upon. The house is four bedrooms and bathrooms and was built in 1972. An addition to the house was constructed in 1983.
Inside the front entrance is a large spiral staircase and an eighteen foot floor to ceiling window looking out into the front yard. Special attention is seen in the crown molding in some of the rooms, and the wooden floors. At the right side of the house is a three car garage.
The property was bought in 2016 for $3,900,000. Currently a For Sale sign is visible out front next to a developer's sign which led us to wonder, has the property been purchased or is it for sale and a developer wishes to sell their housing plan?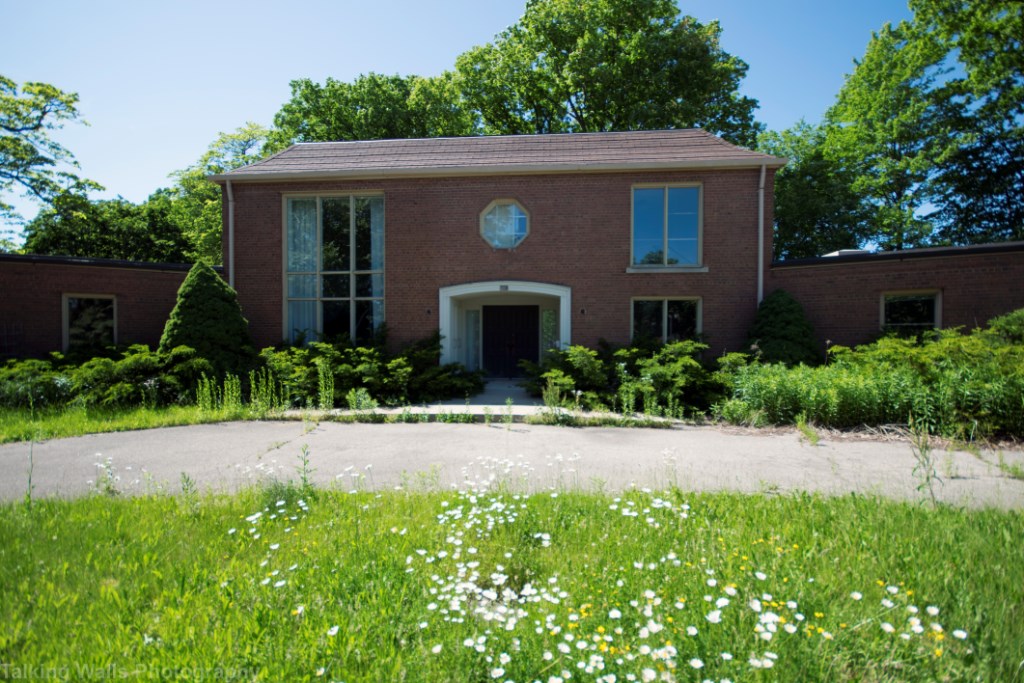 Video