The Brady Bunch house was located in the City of Markham, Ontario. It was a four level split home constructed in 1960. The house remained largely unchanged since it's construction, with the 60's vibe evident even today.
The house is located on the grounds of another facility but can be seen from the road.
Inside you'll find the floors have thick shag carpeting. A bedroom has yellow and white vertically striped wallpaper while another has a dotted ceiling and funky 60's wallpapered walls.
The basement bar is made of diamond patterned vinyl. You can vision the parties that must have taken place here many years ago.
The house has since been demolished (2020).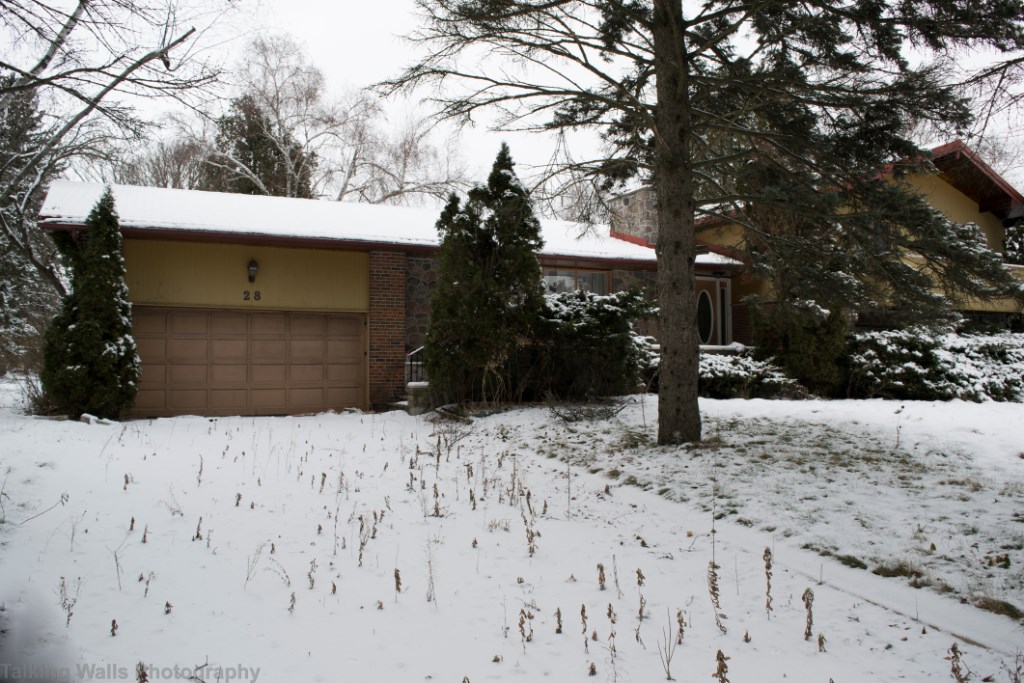 Video