This Holiday Inn hotel was constructed from factory-produced concrete boxes built in the shape and size of an individual hotel room. The boxes were trucked in and stacked into place with a crane where they were tied to the other structures. Construction was completed by 1970, when the Holiday Inn opened.

The large lobby offered many amenities that many hotels of today do not: sauna, whirlpool, tennis court, billiards room and even a barber & beauty shop. There was an exercise room and two lounges (Café Monterey and Cascades Lounge) that served up daily cuisine. There were 16 conference and meeting facilities that could accommodate up to 375 people.
In 1983, an additional 131 rooms were added to the hotel bringing the total capacity to between 370 and 372 rooms. Further renovations were made in 2017.

The inner decor of this hotel is remarkable – particularly for the nerdy urban explorer. The lobby is an open concept with high ceilings and the hotel rooms overlooking the area below. There is a distinctive retro appeal to this hotel that you won't find today.
The outdated yet wonderfully retro-licious hotel's last day of operations was November 30, 2020. The building was sold for $86.5 million and will be demolished and replaced with three towers that will be 33, 29 and 37 stories tall respectfully. Condos will be priced starting at $300,000.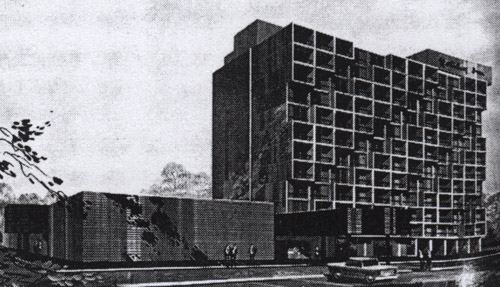 Photos from the hotel's website (now offline):

The photos from my visit are below. There are not very many of them, I missed SO much. I missed the conference rooms, the gym, the games room, and pretty much everything else. The reason for this was, I was about 15 minutes into my journey when I observed someone else in the building. I saw a man walking in my direction, and so I said "hello". I walked over to talk to him and realized he was the same person who'd driven past me outside and waved. I asked if he worked here, and he said that he was contracted to remove some of the lighting in the building. He was curious how I'd entered the building, so I explained that I'd watched him go through the front door and followed. I told him that I was there to document the history of the building before it would be demolished.

He told me that he was there with his partner who was somewhere in the building. I asked if he minded whether I took some photos and he said that I was welcome to, so long as I left when they did. JACKPOT! I felt an immediate pressure off of my shoulders knowing that I didn't have to worry about encountering any security and knowing that I could take my time.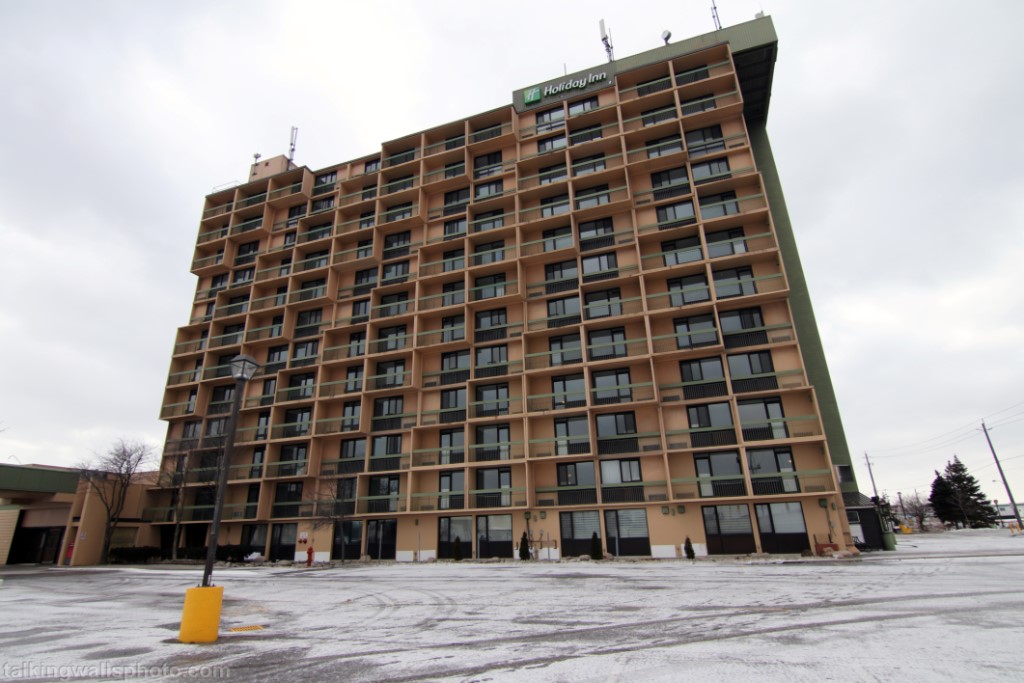 Research and write up: TWP
Thanks to @Lostspot_Photography for the find