Caddy's Strip Club was located in Scarborough, Ontario. Part of the adult entertainment experience of course was the availability of lap dances. This was a private area where dancers would provide dances for men often with unwanted physical contact taking place.

Caddy's Strib Club joins many others that have closed across Canada as fewer people utilize them. With the availability of adult material, who'd want to pay $8 a beer to see what you could see naked women at home? If the walls could talk, they'd probably moan.

Above the steps to the building was a Cadillac car.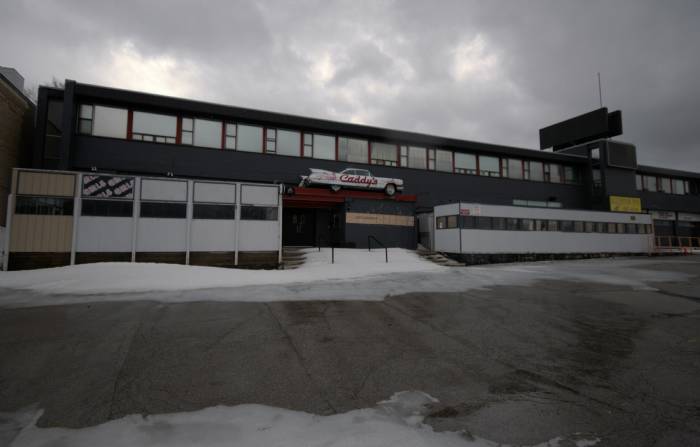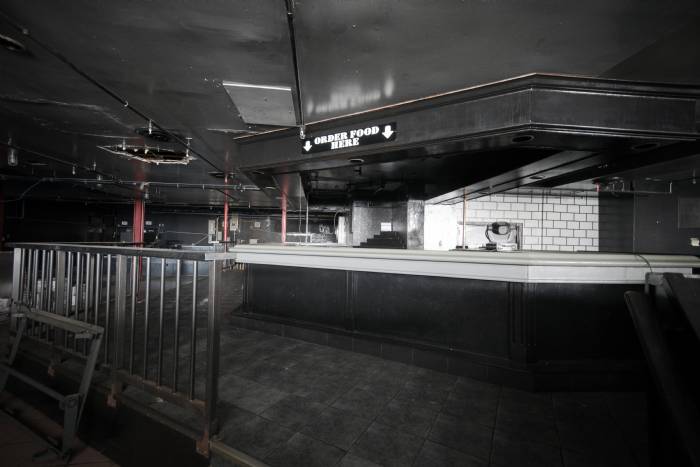 There is no electricity so lighting proved challenging during our visit.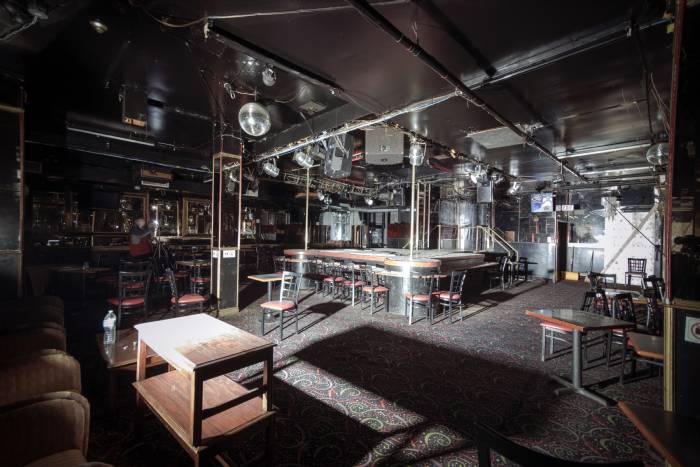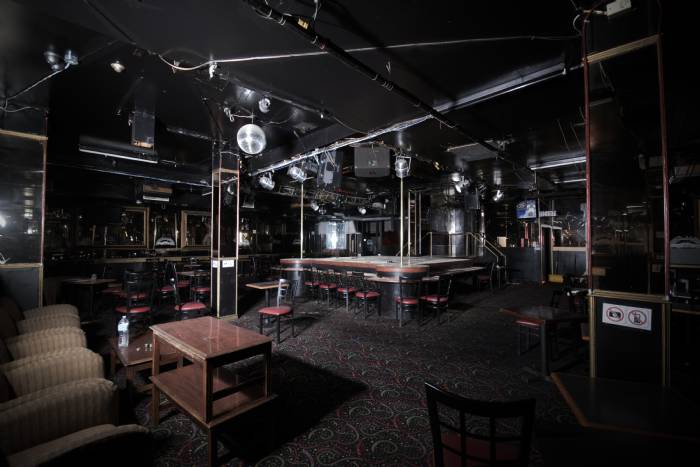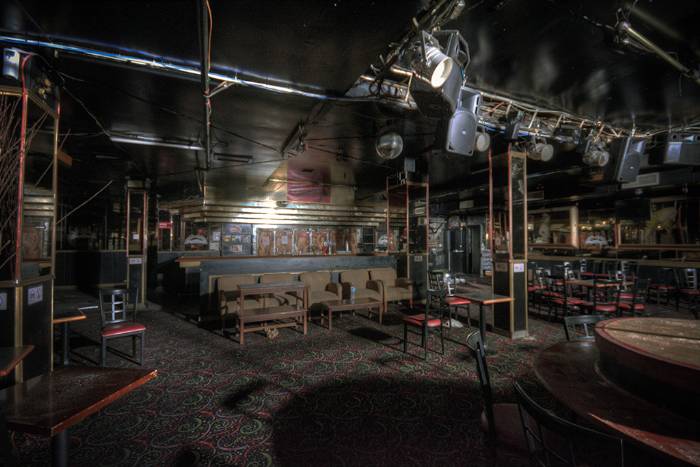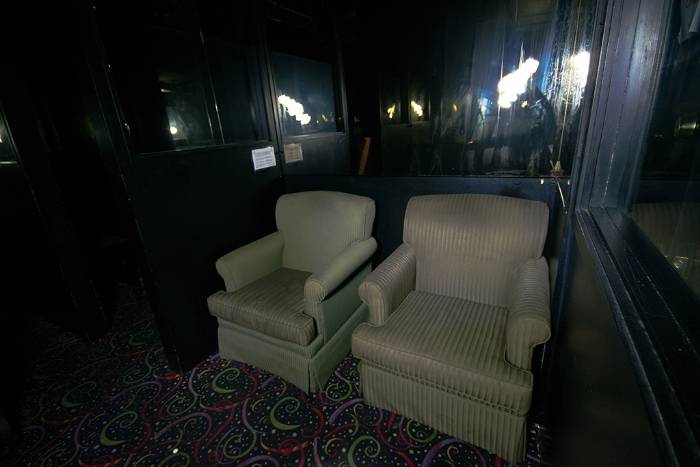 There's now extensive graffiti covering the mirrors on the wall, the coolers shown above and several other areas of the bar.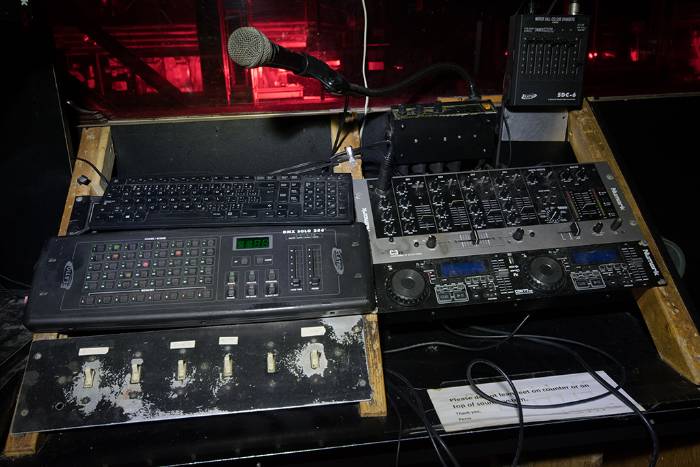 In 2014 two men were shot outside of the establishment.
Despite power being on in various parts of the building, I was unable to turn on any of the stage lighting.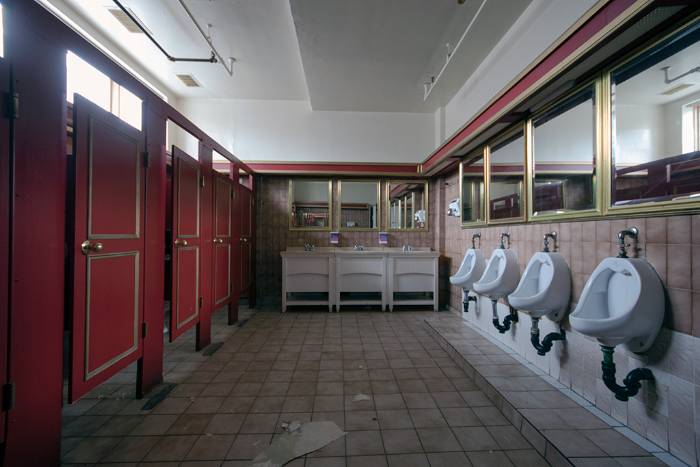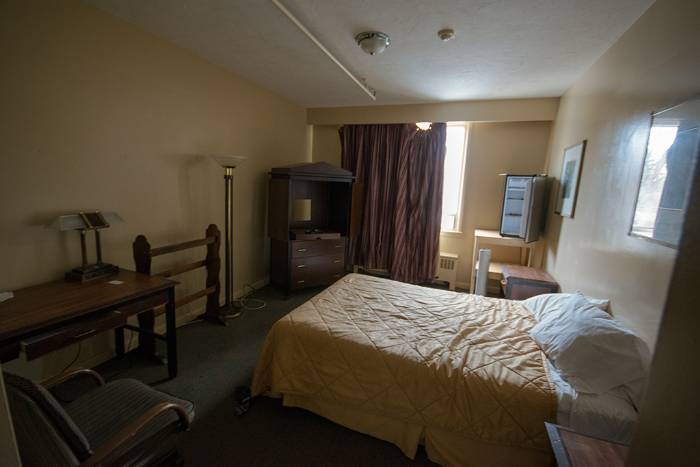 The basement contained dressing rooms and a backstage room for the live bands that played in the Rockpile East next door. The door was signed by many bands (photo: Motleykiwi)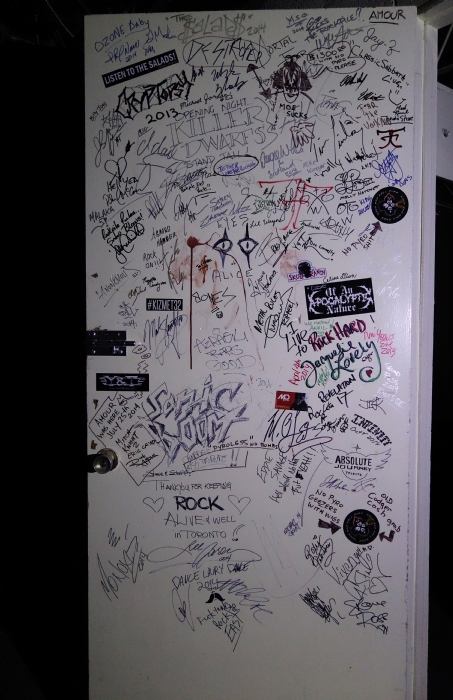 The basement is beginning to flood though you can walk through it with shoes on.
The property will be demolished to make room for 184 townhouses.
According to Osgoode Hall professor Alan Young, strip clubs began to decline when the Harper era government placed VISA restrictions on women entering Canada from Eastern Europe to work in strip clubs.
I think that the decline is due to the availability of online porn and cheaper beer to be found at home.
Rockpile East
The Rockpile East was part of the Caddy's building. It opened in 2013 and featured The Killer Dwarfs as the debut band.
The cover fee ranged from $15 to as high as $30 per person.
The following photos are from Motleykiwi: