The Niagara Falls Memorial Arena was constructed in 1950 with a capacity of holding 3,056 patrons. The first opening hockey game took place on January 27, 1950 which featured the Niagara Falls Cataracts playing against the Hamilton Aerovox (a 6-4 loss for Niagara by the way).
Various hockey teams called the arena their home including the Niagara Falls Thunder, Niagara Falls Canucks and Niagara Falls Flyers.
The main floor offered a concession stand and ticket booths. On display was a portrait of the Queen and trophy case displaying trophies and memorabilia from the home teams. Stairs lead to the upstairs level which has its own concession stand and access to the top row seats.
The Memorial Arena closed in 2010 when the modernized Gale Centre was opened. In 2012 the arena was purchased by a Russian company named V2 Niagara. They made renovations to the heating and electrical of the old arena. This process of renovating the building to comply with safety standards took close to two years.
In August of 2013 a sand sculpture museum opened featuring life-like sand sculptures of various historical significance. Seventeen artists from Canada, Russia, Europe and the United States were commissioned to create sand sculptures. The artists took approximately four months to design the exhibits which used just over six million pounds of sand.
The fist exhibit was titled "Sand and History".
The museum was met with financial difficulties and the Russian based owner put the property up for sale along with its contents. In 2014 the asking price was $3,000,000 which was later reduced to $1,700,000 in 2016.
Today the property's vacant and there's evidence of intravenous drug use and homeless people sleeping here. While visiting this location I observed several syringes, some with blood in them. There's a tent pitched in the upstairs area where someone had once stayed. The main floor has an unmistakable stench of human waste. (This is mentioned as a precaution in the event others decide to visit. It's not mean as judgement by any means)
The arena floor is quite dark as there are no working lights. Some photos were taken with long-exposure.
Photos of the arena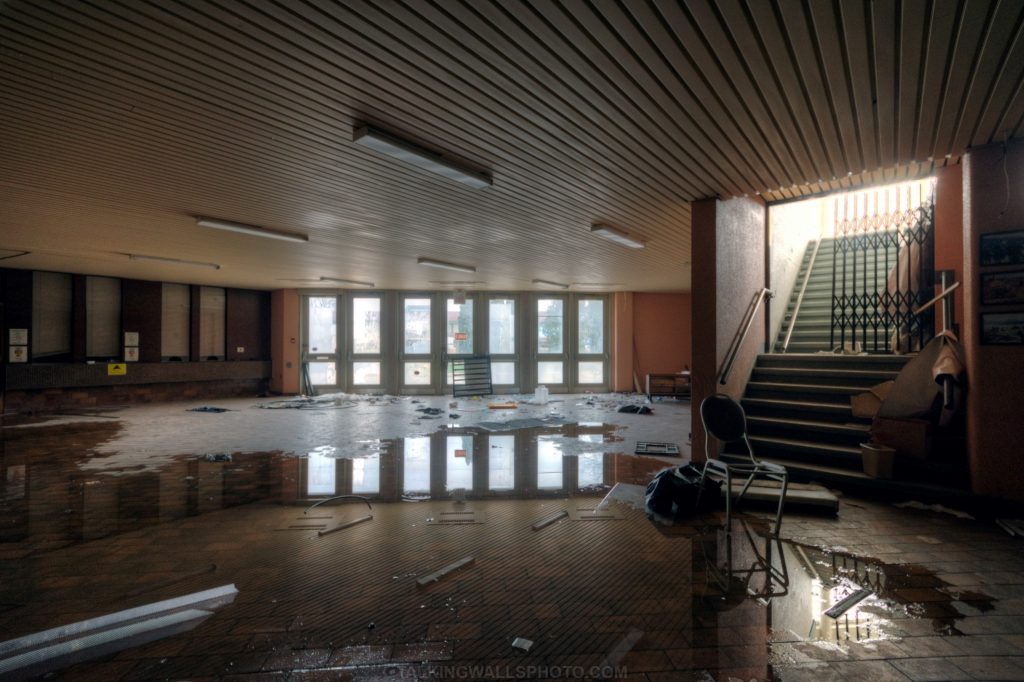 Photos of the sand sculptures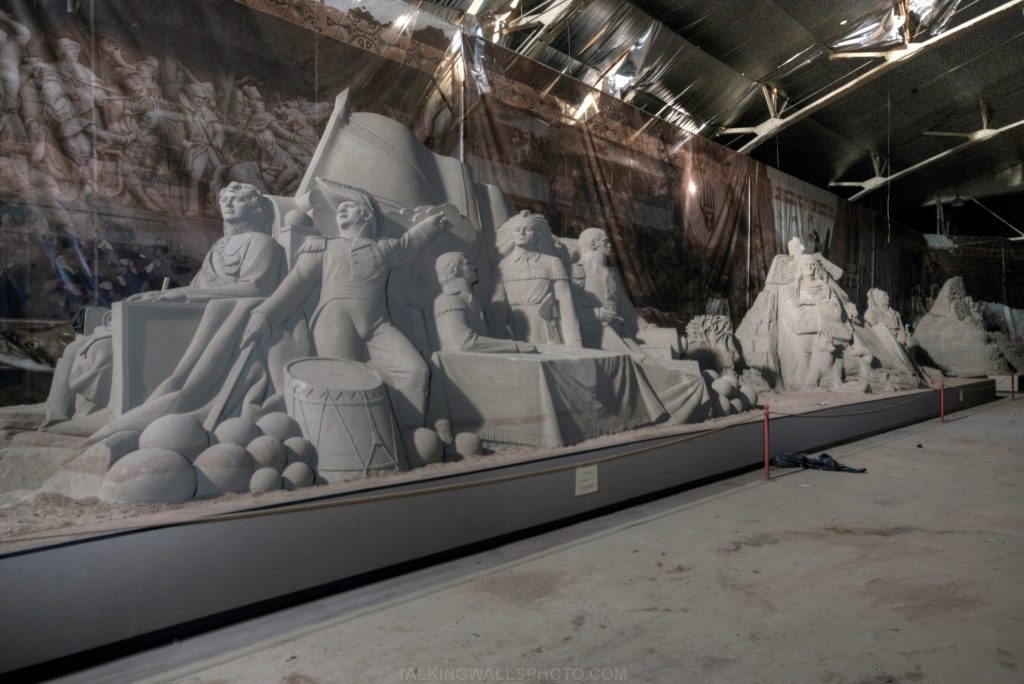 Notable Mentions

1) In 1968 the Memorial Arena hosted four of five hockey games for the Memorial Cup which was won by the Niagara Falls Flyers on their home ice.
2) On October 8, 1976 an elderly woman watching a hockey game lost an eye when the hockey puck left the ice and went into the seating area.
3) Renovations to the arena took place in 1986 and new seating was installed.