This Victorian-style building was built in 1897 as a $13,000 private home. At the time the price was six times the cost of nearby homes. The original owner was a man from Berlin named Jacob Kaufman, a successful businessman. Kaufman made his money in lumber and later footwear with the Kaufman Rubber Company.
The home was constructed with stone and hand crafted wood work. The second floor still has a built in desk where Kaufman could keep watch on his rubber factory down the hill. A billiards room on the main floor still has a service bell where drinks could be ordered for guests.
The home was turned into a funeral home on Christmas Day 1949 and operated until December 31, 2015. It was then put up for sale. The property is listed as a heritage property so much of it's 19th century character will be saved.
The original construction of the house has posed a challenge for heating and cooling, there's limited disability access and the electrical system is outdated. The attic has been cleaned out but it used to contain files on funerals dating back to the 1940's.
The parent company that owns the funeral home chose to close operations and transfer the employees to their Westmount location which recently underwent a 9,000 square foot expansion.
There's still electricity and the surrounding area is undergoing construction. The road in front of the building is torn up and not accessible. Several workers can be found working in the immediate area.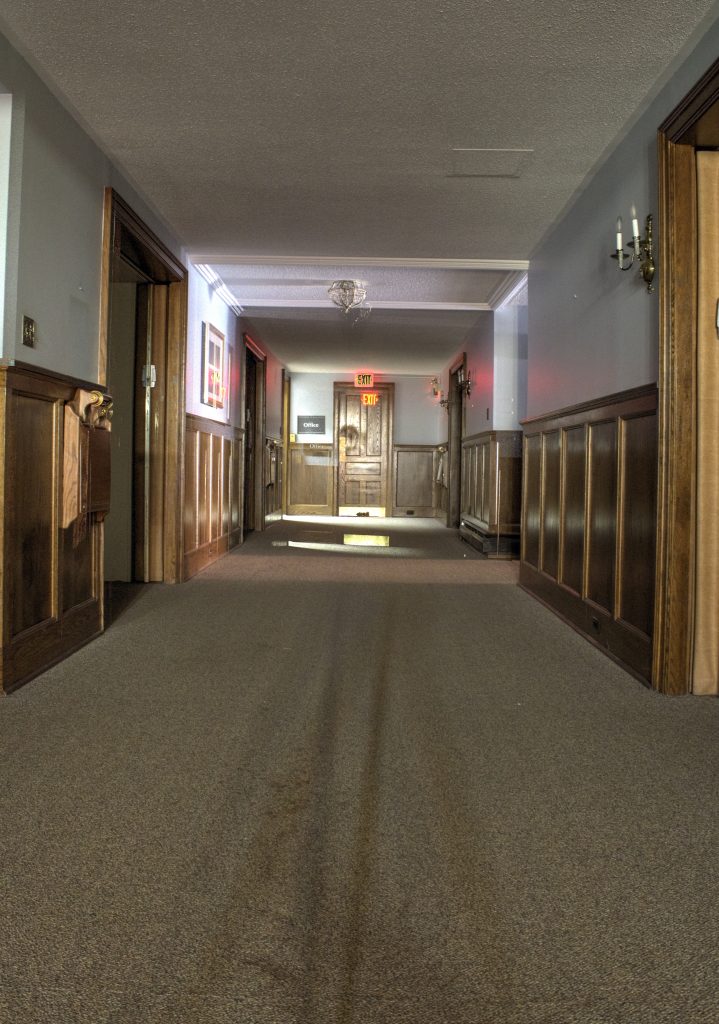 Video